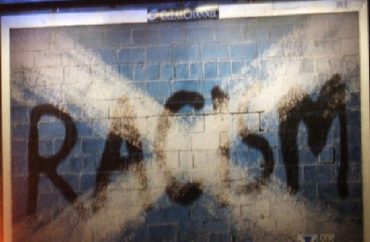 Whites need to "recognize the whiteness embedded in their institutions [and] use their privilege to get rid of their privilege."
The University of Georgia education professor who believes white teachers are in need of "anti-racist therapy" has started a new effort to deal with "the intersection of racism, education and abolition."
According to The Red & Black, Bettina Love's "Abolitionist Teaching Network" will "bring together abolitionists, community organizers, educators, parents, social workers, counselors, lawyers and health care providers to take direct action for educational freedom."
Aside from advocating the use of more black-created and "authentic and multifaceted" resources in classrooms, Love's project will push for the election of more blacks to school boards and the "eradicat[ion of] anti-Blackness" in dress codes and behavior policies.
The removal of SROs — School Resource (Police) Officers — from schools is another goal.
ATN co-founder Brandelyn Tosolt of Northern Kentucky University, who prepares educators to "create environments that center the experiences of Black, brown and queer people," says she and Love want teachers "to dream about what it would look like to create a classroom that centers Black joy and love for students."
Tosolt plans to offer a workshop titled "Cultivating Co-Conspirators, Workshop for White people" which will assist Caucasians in becoming "allies" for minority communities. She hopes to help whites to "'unlearn their whiteness' by having them 'recogniz[e] the whiteness embedded in their institutions and teaching them to use their privilege to get rid of their privilege.'"
"When people hear the word abolition, they hear something that is so radical, and in a way, it is, but what they don't understand is that we are advocating to be treated as humans," Love said. "We are advocating for a school system that works for all children, not just Black or Brown children. But what we are going to do first and foremost is start with those kids who have been marginalized and neglected for centuries." …

The project's activist and residency program is where activists work with a community and individuals. Love said they are going to put a person on the ground who "understands the implications and is going to do the grunt work." …

The project will be a resource that helps train and educate faculty and staff. The ATN board is currently taking a year to recruit and fundraise. Love and her team raised $54,000 since July 6, the day they began the project.

Love also hopes ATN becomes a national and local model of how to destroy current systems that do not serve children of color. Starting in 2022, ATN will hold a yearly conference in Atlanta to "gather radical minds around the issues that impact schools and communities."
Love, whose research involves "critical pedagogy, critical race theory, and Black feminism" and is an expert in the areas of "hip hop-based education," "hip-hop feminism" and "critical media literacy," once opined that racism is a "superpredator" of black and brown school children.
MORE: UGA investigates TA who said 'some White people may have to die'
MORE: Monica Lewinsky jokes are 'never appropriate' at UGA says dean
IMAGE: Gregor Maclennan / Flickr.com
Like The College Fix on Facebook / Follow us on Twitter