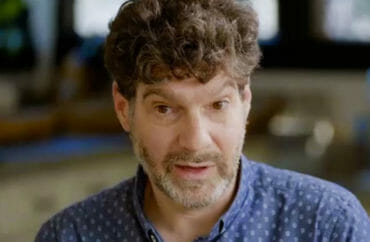 But will enough students sign up for it?
This might be the only place at Evergreen State College where safe spaces and trigger warnings will not be tolerated.
"Liberal Education in the College Bubble," a new course scheduled for the fall quarter, aims to "expand your perspectives by engaging with views and ideas that are different than the ones you hold," Mike Paros told The College Fix.
The biology professor didn't intend to teach the course as a response to the "Day of Absence" racial controversy that engulfed the Washington state college last spring.
He actually submitted the course proposal, subtitled "Crossing the Political and Cultural Divide," months earlier.
"I had been thinking the college needed a course like this. I was sensing the level of self-censorship and lack of viewpoint diversity on campus," Paros said in a phone interview.
That very campus environment may also doom "Liberal Education in the College Bubble": The college can cancel it if doesn't draw enough student signups.
Evergreen State shot down his initial proposal 
Paros aligned himself with fellow biology professor Bret Weinstein when Evergreen faculty demanded an investigation into the latter for criticizing of how he was treated for opposing the Day of Absence.
An 11-year veteran of Evergreen and former livestock veterinarian, Paros publicly criticized colleagues who "cannot fathom different viewpoints." He called President George Bridges an "absolute coward" who uses "fear tactics to rally the masses and prevent students from thinking clearly."
Shortly before the administration cracked down on its "toxic" faculty listserv, Paros compared its leadership to the Trump administration and said he had been warned against further public criticism.
MORE: 'Day of Absence' is out, 'inclusion' symposium is in
Paros told The Fix that students taking his new course will learn about moral psychology, social science, statistics and philosophy – and apply it to their own school.
Evergreen State will be used "as a case study on how colleges and universities might address contentious issues of political diversity, free speech, freedom of thought, and censorship," he said.
The public college's unusual academic structure gave Paros the freedom to submit a course that's outside his formal expertise.
MORE: Paros blasts Evergreen president for promoting 'ideological safe spaces'
Undergraduates take a single course load that ranges from 12 to 16 credits. Courses include different subject areas that contribute to the overall theme of the class. Faculty can design whatever courses they want, but the administration must greenlight them.
Paros said he never had a course proposal rejected, until "Liberal Education in the College Bubble."
The administration found the initial title, "Liberal Education in the Evergreen Bubble," and course description to be problematic.
According to Paros, Evergreen said the course could be too distressing and discriminatory for some students. The administration also highlighted Paros's inexperience with the topic, even though many faculty members teach outside of their field of expertise, he said.
Though the revised version was approved, the course still might not happen. Paros estimated it needs 10 to 25 student signups for the administration to let it proceed.
The administration did not respond to three emails from The Fix last week.
Paros said he has yet to hear from his students that they don't want trigger warnings and safe spaces.
"I don't how the course will be received or how many students would seek it out, but I am hopeful there are college students who the see the value in this type of program," he said.
Evergreen State faculty, staff call for punishment of Biology Prof. Bret Weinstein by The College Fix on Scribd
Training students to have 'courage to speak up'
No topics will be off limits in this class, but students will be expected to avoid coming to a conclusion about any particular topic.
"A victory is not to confirm our preformed opinion," Paros said. "A victory is when we are successful at challenging those ideas," and particularly disconnecting the ideas from the person saying them.
Students will take an extensive survey to get an idea where they stand on various issues at the beginning of the class. They will then be assigned an opposing view expressed by another student and tasked with reading up on that view, interviewing that person and writing a paper.
MORE: Paros told it's 'bad for morale' if he keeps criticizing Evergreen
This assignment might make students uncomfortable, but it could also modify their views or give them a better way to articulate their beliefs, according to Paros.
"I want them to really embrace it. It doesn't mean you have to change your view, but I want you to think about it deeply," he said.
The class is a small step toward changing the environment on campus, which remains hostile to "free expression and freedom of thought," in the biology professor's view. "When you combine that with a uniform faculty, there is really no one who has any courage to speak up against anything."
He thinks change can only happen if students demand it – but they are just as afraid of being called racist or homophobic.
MORE: Trends at Evergreen: layoffs, enrollment plunge, budget hole
IMAGE: VICE News/YouTube
Like The College Fix on Facebook / Follow us on Twitter