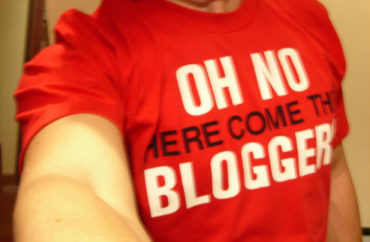 'The losers are Illinois taxpayers'
Chicago State University could have settled a First Amendment lawsuit by faculty members for $60,000 and some changes to its policies related to speech.
Instead, the public university chose to fight the suit for more than four years. It has now agreed to pay more than 10 times as much and make similar policy changes in a settlement finalized just before the new year.
Professors Robert Bionaz and Philip Beverly filed the lawsuit in 2014, after several attempts by the university to take down their blog, CSU Faculty Voice.
The blog served as an outlet for faculty to criticize the school's administration and decisions, on issues ranging from inflated salaries to alleged cronyism.
Chicago State is paying the professors $650,000 in legal fees and revising its cyberbullying and computer use policies, which the university accused the professors of violating.
It used multiple legal strategies to try to shut down CSU Faculty Voice, including that it violated trademark law. Another university official testified that she was pressured to falsely accuse Beverly of sexual harassment in order to shut down the blog.
This settlement comes after a change in university administration, as well as the election of Illinois' new governor, J.B. Pritzker, who campaigned on getting the state's finances in order.
MORE: Judge says CSU 'civility' rule threatens professors' blogging
Financed by the Foundation for Individual Rights in Education, the lawsuit was one of many costly legal battles fought against Chicago State during the tenure of former President Wayne Watson.
In two "whistleblower" cases, the school was ordered to pay James Crowley and Glenn Meeks $2.5 million and $1.3 million. The former employees were found to have been wrongfully fired after exposing university misdeeds.
"I am thankful the case is over" but "sad that state resources were expended in this way," Beverly told The College Fix in an email. "The losers are Illinois taxpayers and CSU students."
He said the lawsuit was not "singular but part of a pattern of malfeasance and misconduct by Wayne Watson and his subordinates."
Watson's attempts to shut down their blog were "terrible, and unnecessary, [and] the policies were clearly unconstitutional," Bionaz, who has since retired from teaching, told The Fix in a phone interview.
It all could have been avoided when the state attorney general's office was defending the university, and a "settlement was floated that was an offer of fixing policies" – exactly what they wanted, he said.
Chicago State University did not respond to comment requests via phone and email.
VICTORY: Chicago State University agrees to reform unconstitutional policies, pay $650k to settle lawsuit over attempts to shut down faculty blog critical of CSU administration.https://t.co/tyjEGs3qGj

— FIRE (@TheFIREorg) January 8, 2019
Pressured to make false sexual harassment claims
The lawsuit was among the first four financed by FIRE in the civil liberties group's Stand Up for Speech project, which has achieved 13 settlements since July 2014.
Bionaz and Beverly took legal action after receiving a cease-and-desist letter from the university in November 2013, which topped off months of opposition from the university regarding their blog.
CSU's general counsel told Beverly that the blog violates the university's "values and policies requiring civility and professionalism of all University faculty members," as well as trademark policies. Alleged violations included a picture of shrubbery on campus that spelled out "CSU," which the blog indicated stood for "Crony $tate University."
Months before filing suit, FIRE told CSU that the university had not actually tried to register its trademarks when it sent the cease-and-desist letter.
CSU later created a cyberbullying policy that aimed "to protect members of the CSU family from bullying through any form of electronic communication," as quoted by the Chicago Reader in 2015. An earlier computer usage policy, which didn't technically apply to CSU Faculty Voice, prohibited the use of campus resources to "embarrass or humiliate" members of the community.
The lawsuit claimed the cyberbullying policy was created to silence the professors' blog, and that both policies were so vague that they posed a threat to speech rights for the entire campus.
MORE: Fired staffer says CSU president tried to set up false sexual harassment claim
A high-ranking administrator named Lashondra Peebles added credence to the professors' claims after she was terminated by Watson, the former president.
She released a declaration that Watson and other administration members were actively trying to suppress CSU Faculty Voice. Peebles also claimed that Watson tried to get her and two other female employees to falsely accuse Beverly of sexual harassment.
The settlement requires the university to enact a clear definition of "bullying or harassing behavior."
Such conduct must place a student, faculty or staff member "in actual and reasonable fear of harm" to person or property, or is "certain to create a hostile environment by substantially interfering with or impairing" a student's educational experience. The revised policies also more clearly define "hostile environment" and "suitable party."
The university has 60 days to implement the new policies, three days to post them on its website, and three months to start training employees to enforce them.
'It is shocking that there will be no accountability for this shameful behavior'
Both Bionaz and Beverly blame the former president for prolonging the litigation with no hope of victory for the school.
When the state attorney general offered the $60,000 settlement, which would have covered legal fees and damages, Watson "went with private counsel" instead of "seriously entertaining it," Bionaz said.
"Now they have a $650,000 settlement with attorneys. According to my estimate, their [legal fees] cost close to a million dollars – what the hell are they doing here?" he said.
Beverly is particularly upset that Watson has escaped responsibility for Chicago State's many legal problems, both legally and morally.
"What I would have wanted is an apology to our students from Watson for so negatively impacting their educational opportunities," the professor wrote in an email:
The cost of our case, the Crowley case, the Meeks case and other complaints and actions from the Watson era is likely close to $10 million dollars. It is shocking that there will be no accountability for this shameful behavior by Watson and his cronies. I would hope that the incoming Governor [Pritzker] would investigate how such misconduct could have gone on for so long and institute measures to prevent it from happening in the future.
MORE: Judge says CSU can't 'interfere' with faculty blog during case
The revised cyberbullying codes were created with help from FIRE. In a blog post Tuesday, the group went over the history of the lawsuit and the university's response to it.
Bionaz was not only at risk of multiple sexual harassment complaints, FIRE noted, but had been accused of harassment by the university's top spokesperson shortly after the cyberbullying policy was enacted. His "brief, offhand comments" had been made in person, so he was cleared.
The university ignored FIRE's plea in March 2014 to leave the professors alone, asking CSU to spare the campus community "the embarrassment and cost of yet another loss in its repeated and ill-advised battles against the First Amendment."
A year before it lost the $2.5 million case by Crowley, FIRE reminded the university, a federal judge had ordered CSU to pay more than $200,000 to a student newspaper editor and journalism adviser. It had been found guilty of retaliating against them for critical stories in the student newspaper.
"After each victory, FIRE will target another school — sending a message that unless public colleges obey the law, they will be sued," FIRE wrote Tuesday.
MORE: CSU finally faces trial over whistleblower censorship
IMAGE: Brett L/Flickr
Like The College Fix on Facebook / Follow us on Twitter