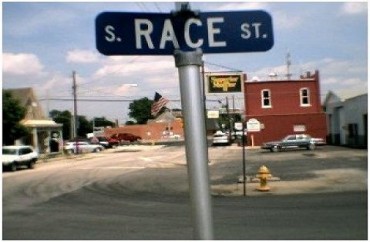 If you want to read a sample of ground zero in the contemporary battle between common sense and the charlatans behind so-called "racial equity," look no further than this overview of current happenings in Madison, Wisconsin.
The opening anecdote in the Isthmus article sets the tone perfectly. Ask yourself while reading: "How long could I endure such a situation?"
Twenty minutes after Hamilton Middle School lets out on April 5, three seventh grade girls are heading to homework club when they encounter a boy banging on lockers in the hallway.

The girls, all African American, ask him what is wrong, but he says nothing. The girls then pause to do a 10-second Dubsmash — a social media app that lets users upload videos of themselves dancing and lip syncing.

A white, male teacher steps out of his classroom to see what the commotion is.

"[The teacher] came out and yelled, 'you are being loud,'" one of the students later tells a Madison police officer called to the school by a parent of one of the girls. "I told him there is no need for him to get loud…. That's not how you're supposed to talk to children."

Another teacher overhears one of the girls yell, "Who the fuck do you think you are?" The agitated teacher barks back, "I'm a teacher in this building!"
You read that right — one of the girls called her parents about the teacher … who in turn called the cops on the teacher. And it gets better: Another of the girls told an officer the teacher suffered from "white fragility" and made her feel "unsafe." Now, from where did she learn that?
Like many school districts across the land, Madison has significantly altered student behavior policies to make them less "exclusionary"; that is, no out-of-school suspensions for anything short of murder (I jest, but for teachers it sure feels that way), and in their place are "restorative practices."
Madison superintendent Jennifer Cheatham won't be there to see the changes come to full fruition, however (if they ever do); she's heading off to teach at the Harvard Graduate School of Education. (Which just goes to show you: Progressives love coming up with flowery and "enlightened" new policies … just as long as they only have to do that. You won't see a lot of them in the trenches dealing with the consequences of their brainchilds.)
Even more ridiculous is a response to the Isthmus piece: A group dubbed Educators Actively Working Toward Anti-Racism ("a group of mostly white teachers in Madison working toward greater equity") write in Madison 365 that it isn't students' and parents' behavior that is the problem, it's "white supremacy culture":
This year was rotten, but not for lack of excellence in our schools; this year was rotten because a long dormant undercurrent of white supremacy broke through our defenses this year, flooding our communities with fear and distrust. If it felt like a rotten year for teachers, it is because teachers are finally being called out on their covert and overt participation in white supremacy culture. …

It is our duty as educators to decenter whiteness to ensure that all students feel a sense of belonging and mattering within our schools.
The EAWTAR note "teaching is an adaptive profession" and "schools need to adapt in an ongoing way to meet the needs of our students." Anti-racism must be "at the forefront of our practices," they conclude.
Well, of course teaching is an "adaptive profession," but it's a major eye roll to believe "decentering whiteness" is the number one adaptation.
If the facts are indeed as reported, perhaps the teacher in the opening anecdote could have been a bit calmer in his initial approach. Or, perhaps he had to raise his voice due to the noise the students were making. Regardless, what does this tale, and the lessening of student discipline across the board, teach our young people? What would happen if these students responded as they did to an employer? Would their parents call the police on their kids' boss … for reprimanding them in a loud voice?
My first principal had a saying I always tried to live by in my teaching career: "Rules with a human face." This actually could be the foundation for those "restorative practices"; I think most would concur that a suspension for, say, harmless horseplay in a classroom would be overkill. It might not be needed even for a kid berating a teacher in class … if there's evident contrition and an apology.
But the synonym for "rules with a human face" is not "overlook misbehavior because of the evils of 'whiteness.'" All that is, to coin a cliché, is the bigotry of low expectations.
MORE: Racial politics hinders improved education
MORE: The poison that is the 'Courageous Conversation' program
IMAGE: Joe Zierer / Flickr.com
Like The College Fix on Facebook / Follow us on Twitter