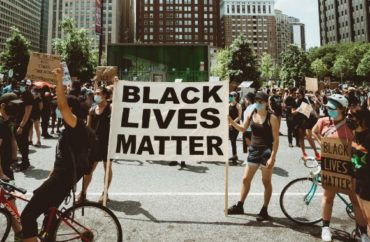 Successful applicant will be 'equity-minded individual'
A California community college is looking for a tenure-track "social injustice" instructor to teach its ethnic studies courses.
The Reedley College position requires experience "incorporating elements of diversity, equity, and inclusion into all areas of responsibility," according to the job description, posted on January 9. The position starts in August.
"Recent experience working with African American, Asian/Pacific Islander, Latinx, Native American, and other racially minoritized students in the classroom," is helpful, along with "an understanding of how historical patterns of exclusion of these groups in higher education shape patterns of participation and outcomes."
Applications should have a "willingness" to adjust "one's instructional, relational, and classroom practices to more effectively engage and support racially minoritized students."
The job description is heavy on identifying the educational shortcomings of minority students as a fault of the instructor.
An "equity-minded individual" will "[reframe] inequities as a problem of practice and views the elimination of inequities as an individual and collective responsibility."
"Note how loaded this requirement is: all 'inequities' are a 'problem of practice,'" John Sailer, with the National Association of Scholars, tweeted in his commentary. Sailer highlighted the job opening on his account.
Reedley College is hiring a professor of Ethnic Studies and Social Injustice.

The college wants an "equity-minded" candidate. What exactly does that mean? The job listing explains 🧵 pic.twitter.com/gDs1wr2QpU

— John Sailer (@JohnDSailer) January 12, 2023
He noted that the description also includes a commitment to achieve "buy-in" from the instructor's peers when it comes to diversity initiatives.
"In other words, the job doesn't just require a diversity statement. This professor is functionally an adjunct DEI officer," Sailer wrote.
"That should be no surprise," Sailer wrote. "Reedley is a part of the California Community Colleges system, which recently mandated that all employees be evaluated for their 'diversity, equity, inclusion, and accessibility' competencies."
He was referencing a policy, adopted in spring 2022, that stated the community college district would "include DEIA competencies and criteria as a minimum standard for evaluating the performance of all employees" and "provide employees an opportunity to demonstrate their understanding of DEIA and anti-racist principles."
The document defined "anti-racism" and "anti-racist" as "policies and actions that lead to racial equity," as previously reported by The College Fix.
MORE: University offers Critical Race and Ethnic Studies minor
IMAGE: Chris Henry/Unsplash
Like The College Fix on Facebook / Follow us on Twitter