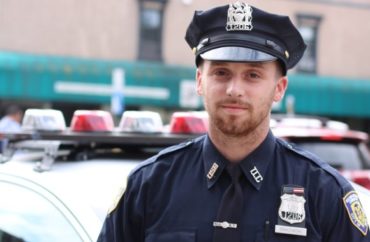 Despite calls for more police in the nation's schools following the mass shooting in Uvalde, Texas, students of color are "pushing back," according to the Associated Press.
This is because a police presence makes minority students feel "more uneasy" and "alienated."
While proponents of SROs, school resource officers,  say that they not only provide security but "build relationships" with students and "promote trust," critics (upon whom the AP concentrates) claim they contribute to the so-called "school-to-prison pipeline."
The Advancement Project's Katherine Dunn said minority students "are disproportionately likely to have negative interactions with police in schools."
"It shows all the physical harms that young people experience by police," Dunn said. "It's also the experience of being degraded and made to feel like a criminal because you have to walk down the hallway to your class with several armed cops, who are not there for your safety, who you see arrest your friends, assault your friends."
MORE: Some majority-black Chicago schools are rejecting calls to remove cops from campus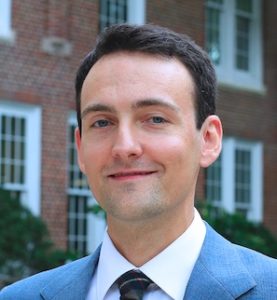 According to its website, the Advancement Project is "rooted in the great human rights struggles for equality and justice" and "exist[s] to fulfill America's promise of a caring, inclusive and just democracy."
The University of Florida's F. Chris Curran (pictured) warned of the "potential unintended consequences" of having police in schools such as "increasing racial disparities in discipline and arrest rates."
Curran, whose research deals with educational equity "with a particular focus on the ways that school discipline and safety contribute to racial disparities in educational outcomes," added that having a cop on school grounds "does not always guarantee" there won't be a school shooting or other violence.
The Wake County [North Carolina] Black Student Coalition's campaign to remove the officers stemmed partly from student accounts of bad experiences with officers, including a 2017 incident where a school resource officer was filmed picking up a Black girl and slamming her to the ground, said Chalina Morgan-Lopez, a high school senior who is co-president of the student group.

"I think it's a reasonable response to want more officers in schools, especially from people who genuinely do feel protected by law enforcement, even though that's not my lived experience," Morgan-Lopez said. "But I think people need to take into account … that officers do in fact do more harm than they do good."
In the immediate aftermath of the George Floyd killing, Professor Shiv Desai of the University of New Mexico's Institute for the Study of "Race" and Social Justice, said schools in urban areas are not institutions of learning but places of "oppression and suppression" due to the presence of SROs.
MORE: Replace cops in schools with … 'ethnic studies'?
IMAGES: Jacky Lam/Unsplash; University of Florida screencap
Like The College Fix on Facebook / Follow us on Twitter