According to a new report, the National Education Association sent a letter to social media companies back in October asking them to quell criticism of critical race theory (CRT).
The Post Millennial notes the NEA letter was sent roughly a week after the infamous National School Boards Association letter to the Biden administration which asked for consideration of a "domestic terrorist" label for critics of local school boards. In fact, it sounds a lot like it.
The NEA framed its concern over CRT as a safety issue (one which threatens "the future of democracy" itself!) and compared it to various Tik Tok trends which have wreaked havoc in schools across the country in recent months.
NEA President Becky Pringle wrote:
Take for example, the alarming growth of a small but violent group of radicalized adults who falsely believe that graduate level courses about racism are being taught in K-12 public schools because of misinformation spread on social media. And there are another small yet vocal group of extremists who are putting the safety of our children, educators, and families at risk over the notion that wearing a mask is in infringement on personal liberty. The speed and reach of these lies that are manipulating so many of our citizens would not be possible without the use of social media platforms.
MORE: Teachers union advises members on defending CRT — like not using the term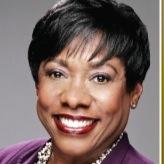 "We're calling on your companies to take this threat seriously and prioritize the safety of people over profits – you can help put an end to the stream of propaganda fueling violence against educators in our communities," Pringle (left) continued. "Your companies have both the power and responsibility to stamp out disinformation and violent trends – for the sake of Public Education [sic] and the future of democracy."
Pringle and the NEA have little credibility on this issue; note the delightfully subtle use of "graduate level courses." The fact is the union does endorse the teaching of CRT, as evidenced by last summer's Representative Assembly.
New Business Item 39, for example, states "The Association will further convey that in teaching these topics, it is reasonable and appropriate for curriculum to be informed by academic frameworks for understanding and interpreting the impact of the past on current society, including critical race theory" (emphasis added).
Further, the NEA later scrubbed Item 39, and others related to it, from its website shortly after news outlets reported on them.
Fight for Schools Executive Director Ian Prior told Fox News "This looks like a concerted effort between the federal government and outside groups like the NEA and NSBA to interfere with the First Amendment rights of parents."
Nicole Neily, president of Parents Defending Education, picked up on Pringle's rhetorical sleight of hand: "It's a strawman for the NEA to falsely assert that 'graduate level courses about racism' are not being taught in K-12 schools." The fact is, she said, "lessons tailored to their age groups" are taught.
Building Education for Students Together Executive Director Laura Zorc pointed out that social media is "key for parents who are trying to organize resistance to the NEA's agenda," and the union's "call for suppressing so-called misinformation sounds like another name for censorship."
Read the Post Millennial article.
MORE: Teachers union president: Ed. Secretary DeVos 'in her heart doesn't care about children'
IMAGES: Shutterstock.com; Becky Pringle/Twitter screencap
Like The College Fix on Facebook / Follow us on Twitter