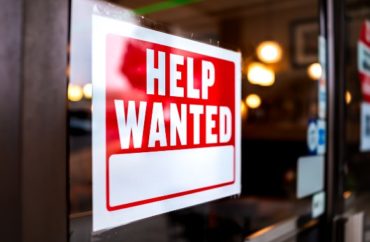 Researchers, politicians and business leaders have reached a rare consensus
American employers are accelerating the trend toward requiring four-year degrees for fewer jobs, backed by the recent support of politicians and a "staggering" amount of academic research.
In 2021, about 40 percent of Americans age 25 and older had not completed a minimum of an associate or bachelor's degree, according to the Pew Research Center.
Politicians seem to have taken note.
"Let's offer every American a path to a good career whether they go to college or not," President Joe Biden said in his March 8 remarks on his budget for fiscal year 2024 that begins Oct. 1.
In his February State of the Union, Biden promised that new manufacturing sites to be built in Ohio will produce "10,000 jobs … jobs paying $130,000 a year — and many do not require a college degree."
Biden's enthusiasm for jobs without degrees is matched by the bipartisan trend — spearheaded by Republicans — of governors eliminating the four-year college requirement for the bulk of their state jobs.
Pennsylvania's new Democratic Governor Josh Shapiro was the latest, in late January, to eliminate bachelor's degree requirements for most state jobs, The College Fix reported.
While Gov. Shapiro was the first Democrat to announce the elimination of degree requirements for government positions, his announcement followed similar policy shifts by Republican governors Spencer Cox in Utah and Larry Hogan in Maryland, reported by The Fix last year.
Additionally, a wealth of academic research accumulated over the last two decades has provided solid backing for recent political decisions, and business leaders have taken note, Vox reported March 19.
Harvard Business School produced a pioneering study in 2017 called "Dismissed by Degrees," which examined "how degree inflation is undermining U.S. competitiveness and hurting America's middle class."
"One of the researchers' most revealing findings was that millions of job postings listed college degree requirements for positions that were currently held by workers without them," according to Vox.
Additionally, the report included surveys that found employers often found workers without college degrees to be just as productive as those who held them.
A nonprofit called Opportunity@Work has published two studies, one in March 2020 and another nine months later, which tracked over 70 million "STARs," or "workers who are Skilled Through Alternative Routes," other than four-year degrees.
Produced in partnership with scholar Peter Blair at Harvard's Graduate School of Education, their first study found that "16 million STARs are positioned for high-wage work but only 5 million are able to access it."
Reasons for this "inefficiency" include the employer practice of "increasing degree requirements in job postings," the study found. Additionally, "degree holders are 3 times more likely to have a strong network than STARs in the U.S."
Last September, Opportunity@Work joined with the Ad Council, a nonprofit that runs public service advertisements, to launch a "tear the paper ceiling" campaign, focusing on increasing job accessibility for workers without college degrees.
"Nearly 50 national groups participated in the campaign's launch at at an event co-hosted with LinkedIn," Vox reported.
As of March 22, more than 9,600 people have signed an online pledge to "recognize the untapped potential of the 70+ million American workers who are STARS — Skilled Through Alternative Routes — so they can flourish," according to the campaign website.
Last February, researchers from Harvard Business School and the Burning Glass institute identified an "emerging degree reset" in hiring practices, The Fix reported.
Their paper analyzed more than 51 million job postings and found "that after a sustained period of degree inflation, employers' demand for bachelor's and post-graduate degrees is starting to decrease perceptibly."
"Some 46% of middle-skill and 31% of high-skill occupations experienced material degree resets between 2017 and 2019," the report's executive summary stated; that means nearly half of middle-skill and nearly a third of high-skill professions changed the degree requirements for at least some of their jobs in two years.
"Based on these trends, we project that an additional 1.4 million jobs could open to workers without college degrees over the next five years," the authors wrote.
Elyse Rosenblum, founder of Grads of Life, a nonprofit that encourages employers to hire workers with a diverse range of backgrounds, told Vox that one of the greatest barriers to employing non-degree workers is "just changing mindsets" of employers.
However, businesses and academic institutions alike are currently hard at work developing tools to provide a "universal alternative assessment to identify the professional skills employers have previously relied on a Bachelor's degree to signal," Rosenblum and Shad Ahmed of Opportunity@Work told Vox.
These "tools" include "microcredentials" and verifications like those pioneered by software developers to determine the quality of someone's skills, the news outlet reported.
Still, Ahmed told the news outlet that much work remains to be done to educate employers about the untapped potential of workers without four-year degrees.
"Many just do not know, we're all in our own cocoons," he said.
MORE: High-paying trade jobs sit empty even as college degrees drop in value
IMAGE: Andiy Blokhin/Shutterstock
Like The College Fix on Facebook / Follow us on Twitter