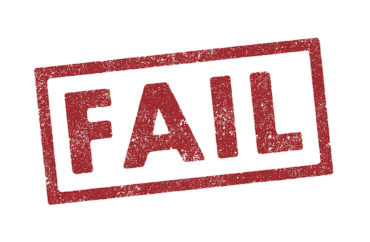 Part of a series of BDS failures at numerous schools this year
Another student government at another university has failed to pass an anti-Israel boycott, divestment and sanction measure, adding to the numerous failures that that movement has recently experienced at schools across the country nationwide.
A "BDS resolution" at the University of Maryland suffered an overwhelming defeat yesterday, with "9 votes in favor, 25 against, [and] 2 abstentions," according to Jewish News Syndicate report Jackson Richman.
As reported by the student newspaper The Diamondback, the debate surrounding the anti-Israel proposal lasted for five hours. The failed measure "would have urged the university administration to divest from a list of companies that supporters say fund human rights violations in Palestinian territories." The vote was scheduled during Passover, a major Jewish holiday.
According to a dispatch from the pro-Israel group StandWithUs, the measure was hugely opposed by many both on and off campus. "Over 1,000 students signed a petition opposing the bill, along with over 1,000 more alumni, faculty, and others," the report reads.
The University of Maryland joins a growing list of recent schools whose student governments have failed to pass anti-Israel motions. Similar proposals have failed at the University of California, Santa Barbara, Cornell University, and Columbia University.
Read The Diamondback's report here. 
MORE: University of Oregon BDS resolution shot down as 'unconstitutional'
IMAGE: Thomas Pajot / Shutterstock.com
Like The College Fix on Facebook / Follow us on Twitter