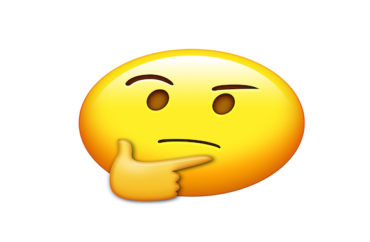 What does it mean, exactly?
The Madison, Wisconsin School District has recommended basing teacher layoffs on qualifications, not seniority, which traditionally has been the case.
On the surface, this is a good idea. After all, why lay off a terrific third-year teacher over a 25-year lemon who's just punching a time clock?
But do not mistake "qualifications" for "good teaching."
According to the Wisconsin State Journal, the district's idea of "qualifications" include things like "certifications, scores on a state-mandated teacher evaluation, training and cultural competency."
So let's consider:
1. What sort of "certifications"? There's a national (teacher) certification which educators can obtain, the requirements for which are akin to a graduate degree in education. This certification goes beyond merely creating and submitting lesson plans and curricula; teachers have to record hours of themselves teaching. Of course, the question then becomes "who's critiquing the videos?" Is it a veteran teacher who knows the ins and outs of the trenches, so to speak, or some professor who's never set one foot inside a public school classroom?
2. What's the nitty-gritty on the "state-mandated teacher evaluation"? Is it based (at least partly) on student test scores? Are administrator in-class evaluations part of it? Regarding the former, precisely which tests? Who created them? How were they coordinated with individual teachers across many districts? I'm skeptical about this because Delaware's experiment in this realm (thanks to Race to the Top) was a clusterfu**.
3. Here's the big one: How exactly is "cultural competency" defined? The State Journal doesn't elucidate on the term's meaning. I sent an email asking the district for a definition, or at least a section of their website which has one, but received no response. A 'net search pulled up the district's "Graduate Vision" page which states
Our graduates interact adeptly in diverse settings. They build meaningful relationships with people from different backgrounds and participate in sensitive and productive conversations about identity in a way that deepens understanding. Our graduates value how the diverse assets of the people with whom they interact give them access to ideas, experiences, and perspectives to help them grow.
An article from 2011 features Andreal Davis, the district's assistant director for equity and family involvement who noted CC is about "acknowledging and validating […] cultures with your students." She added
While it's true we can't pigeonhole people into one category, we have to be brave enough, courageous enough, to recognize that among groups of people there truly are values, principles that they stand on, and those ways of being are things we need to learn and recognize as teachers. It's not a one size fits all.
Ann Althouse points to the Wikipedia definition of CC: it "comprises four components: (a) awareness of one's own cultural worldview, (b) attitude towards cultural differences, (c) knowledge of different cultural practices and worldviews, and (d) cross-cultural skills."
Another search reveals that Michigan Tech explains CC via eight steps, including "Deepening Our Self-Awareness," "Unpacking Your Cultural Baggage," and two steps (naturally) on "Privilege."
The College Fix has myriad articles about the term; for example, at the nearby University of Wisconsin Madison, cultural competence training came via its "Our Wisconsin" program. The training discussed "identity, culture […] microaggressions, racism, sexism and religious differences," as well as white privilege.
The Black Lives Action Coalition at Ohio University wanted to see a required cultural competency course at the school after a Black Lives Matter message was "defaced" on a "graffiti wall." A representative of the BLAC couldn't explain what the course would entail, but said it wouldn't "be a "typical, hetero-normative class" but would be a place "where [students] talk about current issues regarding identity based conflicts and a forum where people can talk themselves out of their own prejudices."
In 2017, activists at Washington State University demanded mandatory "cultural competency & ally training" for all freshmen, faculty and staff because they alleged "students of color and allies" had suffered "one incident after another." They offered no specifics on what the training would entail.
Given current events, you can expect the definition to be expanded in ways never imagined. In the end, maybe sticking with seniority isn't such a bad idea.
MORE: Notre Dame replaces PE class with 'cultural competency' lessons
IMAGE: cougarsan / Shutterstock.com
Like The College Fix on Facebook / Follow us on Twitter