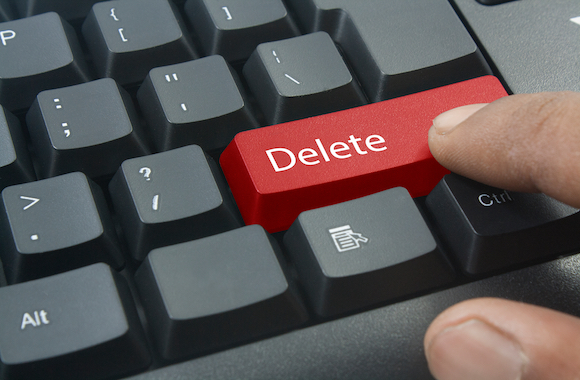 It was purportedly an 'editorial error'
A majority-women private college recently advertised a new scholarship as being only available to females before claiming that the single-sex designation was a mistake. When pressed, the school would not explain how the mistake was made and whether or not it was wrongly advertised elsewhere.
Ursuline College, a Roman Catholic school located in Ohio, boasts that more than 90 percent of its undergraduate students are female. It offers a variety of scholarships to undergraduate students. The school advertised what appears to be its newest scholarship, Say Amen to College, on Sept. 19 on its website.
The original press release, a screenshot of which The College Fix archived, stipulated that it would be awarded to "female graduates of five Greater Cleveland Catholic high schools." Recipients receive full tuition for the college's 2020-2021 school year. The scholarship is renewable for up to three years.
The College Fix reached out to the college to inquire about the legality of the scholarship, asking if the school had any concerns that it violated federal Title IX regulations, which prohibit sex discrimination. A recent study found that a majority of American colleges and universities "facially violate" federal law by offering female-only aid.
Campus spokeswoman Ann McGuire responded by stating that The College Fix had "uncovered an editorial error on my part."
"Ursuline College's Say Amen scholarships are indeed available to students from the five high schools listed, who meet the requirements, regardless of gender," she said. McGuire told The Fix that she had edited the press release to reflect this.
"Ursuline prohibits harassment and discrimination on the basis of certain characteristics, including sex, gender identity or expression, sexual orientation, or any other basis prohibited by federal, state, or local laws," McGuire continued, adding: "Ursuline is a women focused college, meaning we accept men but, for our undergraduate program, we direct our marketing efforts at women. We do not have special outreach programs for male students but we do market our graduate programs to both women and men."
Pressed further on why she had initially believed "Say Amen to College" was a female-only scholarship, as well as whether or not the scholarship was advertised as female-only anywhere else, McGuire replied: "Alas, it was my mistake in the news release. All corrected now."
McGuire did not respond to multiple follow-up emails concerning the scholarship. Deborah Kamat, the school's Title IX coordinator, eventually responded via email: "As noted, your question has been asked and answered. The College has no further response to provide to you at this time."
McGuire had also dodged Fix inquiries regarding another Ursuline scholarship that looks to be reserved for females, the "Alumnae Scholarship." The grant, providing up to $1000 in financial aid, stipulates in its description that the recipient "must be the child or niece of an Ursuline College or St. Johns College alumnae." The word "alumnae" is the plural of "alumna," meaning a female graduate.
The Fix's report on the recent study of purported Title IX violations involving female-only scholarships found far more gender-specific scholarships are reserved for women than men. For instance, of the 36 states reviewed in that report, Arizona had 161 female-only scholarships, while only three were reserved for men; California had 117 women-only grants, and four for men; and Florida had 112 female-only scholarships and seven male-only ones.
In total, only 16 percent of the schools studied were considered "non-discriminatory."
MORE: 92 percent of sex-specific scholarships are reserved for women
MORE: Schools offering woman-only scholarships may be in violation of Title IX
IMAGE: hafizi / Shutterstock.com
Like The College Fix on Facebook / Follow us on Twitter