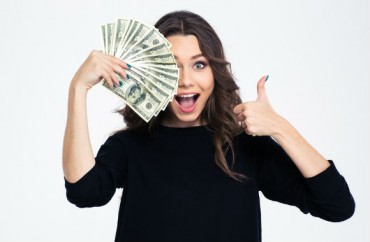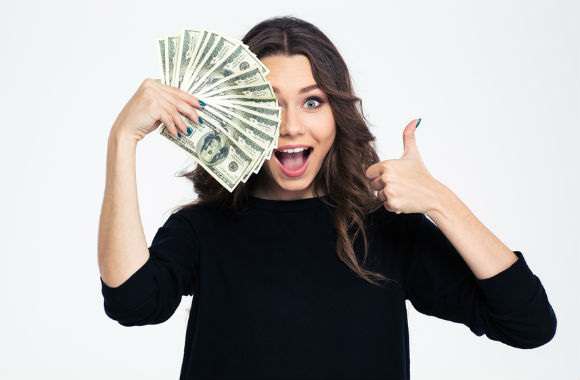 Arizona has more scholarships for women than 36 states combined have for men
Men who want more scholarship money might try a novel tactic: Identify themselves as women.
A review of more than 200 American colleges and universities reveals that they favor women over men by a wide margin in sex-specific scholarships.
The most stark disparities are found at the University of Phoenix (106 female scholarships to 2 male), Auburn University (67 to 1) and Oregon State (51 to 5).
The actual disparities could be higher: The study by Stop Abusive and Violent Environments, best known for defending students accused of sexual misconduct, only covered 36 states.
Erin Buzuvis, a Title IX expert and law professor at Western New England University, recently told the Los Angeles Times that sex-specific programs should be reviewed as "segregation projects" that may promote stereotypes.
But she also wants to increase the number of men in female-heavy fields such as nursing and K-12 education.
Buzuvis told The College Fix in an email that she doesn't "have any examples" of academic programs that are mainly geared toward male students, despite spending her academic career studying sex-based discrimination and blogging on Title IX.
Another law professor told The Fix that students excluded from scholarships because of their sex should consider suing, citing the plain language of Title IX itself.
Women get $641 more at Kent State
The top three states for female-only scholarships among the 36 reviewed by SAVE: Arizona (161), California (117) and Florida (112). The male-only numbers: 3, 4 and 7.
Five of the next seven are reliably red states: Oregon (93), Utah (90), Alabama (87), Indiana and Wyoming (86 each), Wisconsin (77) and Texas (73). The only one of those with double-digit male scholarships was Texas.
Arizona has more women-only scholarships than the 36 states combined have for men, according to the tally, which is based on SAVE's review of college websites.
Male students thinking of applying to Kent State University in Ohio can quantify the difference in scholarship money.
SAVE said the public university's associate counsel told the group this month that it offers 11 scholarships for women and two for men. The average women-only scholarship in the prior academic year was $2,208, compared to $1,567 for the average men-only scholarship.
This was a direct violation of Title IX's implementing regulations, according to SAVE, which limit sex-restricted financial assistance to those forms whose "overall effect" does not discriminate on the basis of sex.
The study found "widespread discriminatory practices" against men: 57 percent of reviewed colleges "facially violate" Title IX with their array of scholarships (a difference of five or more between the sexes), while 27 percent are "borderline" (2-4) and 16 are "non-discriminatory" (0-1).
Female professor files complaint to protest unfair treatment of men
It's not just scholarships that overwhelmingly favor women. SAVE said more than two dozen schools are already under investigation by the U.S. Department of Education for limiting programs to women, such as women-only engineering, science and technology programs.
They include Brown, Yale and Princeton, plus several prominent public universities, including UCLA, the University of California-Berkeley and University of Michigan.
UCLA can thank one of its female professors for its federal investigation.
She told the Los Angeles Times that she filed a Title IX complaint because she objected to the gender-exclusive nature of two workshops hosted by the Institute for Pure and Applied Mathematics. The feds told her it was investigating the workshops, which received federal funds.
Fliers for the January workshop on "Women in Mathematics and Public Policy" were frank: "only women will be invited to participate," according to the Times. A flier for the "Collaborative Workshop for Women in Mathematical Biology," hosted this June, only welcomed female grad students, PhDs, and researchers.
The female professor, who spoke on condition of anonymity for fear of retaliation, said she was motivated to complain by increasing favoritism toward women in the sciences and resulting disillusionment among male students.
MORE: Schools offering woman-only scholarships may be in violation of Title IX
A UCLA spokesperson told the Times that it "did not exclude men from participating in the two workshops despite the focus on women," but did not specify whether any males attended the events. It is also unclear if any transgender women attended either workshop.
Regulatory complaints about the exclusion of men have gotten results in the past few years.
Most recently, Clemson University opened its female-only programs to everyone to end a federal investigation. Mark Perry, an economist at the University of Michigan-Flint, helped kick off the trend three years ago with a successful complaint against the University of Michigan's 91-year-old women-only lounge.
Perry has since filed gender discrimination complaints against against more than 50 institutions, including the University of California-Davis for its STEM programs for middle and high school girls, according to the Times.
Last week he gave an update of his efforts on his American Enterprise Institute blog, after Clemson revised its programs.
"Given the fact that most universities have large and growing diversity staffs (150 at Yale, nearly 100 at Michigan)," he wrote, it's disappointing that "external complainants like myself" have to file complaints against sex-discrimination practices. This "really should be done internally by universities' own Title IX and diversity offices."
'We cannot have Female Economics 101 and Male Economics 101'
John Banzhaf, a George Washington University law professor who has fought for "potty parity" for women in public restrooms, goes even further than his peer Erin Buzuvis at Western New England University.
Regardless of the initial motivation for female-only opportunities in the academy – to reverse gender inequity, "male privilege" and a pattern of higher male enrollment in STEM fields – the practice is not legal, he said in an email.
While male-only opportunities are vastly disproportionate to those for women on campus, the imbalance is less relevant than the sheer separation of educational opportunity by sex, according to Banzhaf.
Title IX language provides that students cannot "be excluded from participation in, be denied the benefits of, or be subjected to discrimination" in federally funded education "on the basis of sex."
Banzhaf concludes that the "words certainly suggest that any person excluded from a program solely because of gender would have a legal cause of action, even if offered a program arguably 'equivalent.'"
This is the gender equivalent of the Supreme Court's rejection of "separate but equal" facilities by race in 1954's Brown v. Board of Education ruling. Without considering Title IX regulatory exceptions for athletic competition and facilities where students disrobe, even equal footing for sex-restricted programs would violate the law under this theory.
Broadly speaking, "we cannot have Female Economics 101 and Male Economics 101 because we can teach both genders in one class," Banzhaf wrote.
MORE: 92% of sex-specific scholarships are for women
MORE: Did Tulane agree to 'stop discriminating against men' to satisfy OCR?
IMAGE: Dean Drobot / Shutterstock.com
Like The College Fix on Facebook / Follow us on Twitter