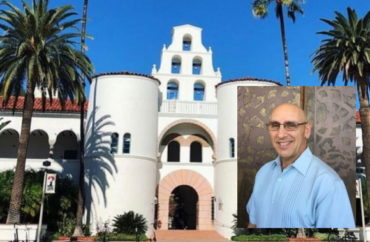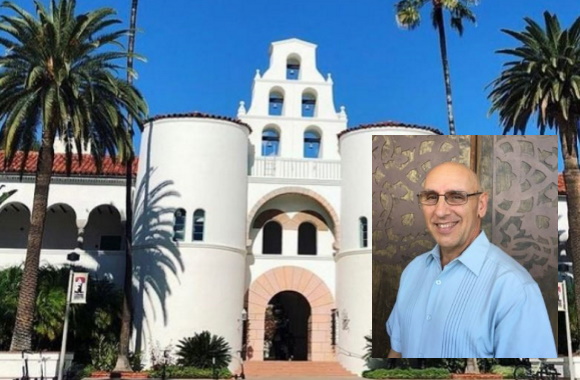 A professor who was yanked from teaching two classes during the spring semester after some students were upset he used the n-word in an academic context is back in the classroom.
San Diego State University philosophy Professor J. Angelo Corlett's classes this fall semester include "Theory of Knowledge" and "Philosophy of Religion," although neither are the courses from which he was reassigned earlier this year.
"My teaching is going very well, as always. I am teaching a graduate seminar on racism and justice and a graduate-level course on theory of knowledge and another graduate-level course on philosophy of religion," Corlett told The College Fix in an email Tuesday.
He said in his courses on racism and philosophy this semester the classes discuss "Offensiphobia." That is the topic that had led to much of the controversy last spring.
A scholarly article on the concept written by Corlett "provides a critical philosophical assessment of 'offensiphobia,' which is the belief that higher educational academic freedom ought to be to some important extent censured because of the mere offensiveness of certain kinds of expressions, whether those expressions are perceived as being racist, sexist, etc., effectively holding that the offensiveness of such expressions is a sufficient condition to justify its prohibition," its abstract states.
Last spring, administrators removed Corlett from teaching "Critical Thinking and Composition" and "Philosophy, Racism and Justice" after a classroom visitor's complaint that he used the n-word and other derogatory terms.
Corlett, in his email Tuesday, argued he believes that actions taken by his employers were a violation of his "federal civil rights to due process and freedom of speech." He added it also violated "my rights to academic freedom, and my students' right to learn from a well-published expert on the topics of freedom of speech and racist language."
Corlett's attorney, Arthur Willner, initially responded to a request for comment, but then discontinued communication before an interview took place.
SDSU officials did not respond to recent requests for comment from The College Fix about Corlett's return to the classroom.
In a March 2022 statement to The Fix, San Diego State University's media affairs office said that "the news reports do not contain a complete account of what happened in class."
"After reviewing multiple complaints from students, the university considered the severity of the situation and the support needed for our students, and reassigned the professor. As this involves a personnel matter, the university cannot provide further information at this time," SDSU had said.
Corlett had defended his actions, saying he was teaching on the difference between mentioning and using racial epithets.
Corlett, who has earned multiple teaching awards at SDSU and has taught on racism for two decades, said there is a difference between the "use" and "mention" of racial epithets.
Corlett previously told The College Fix that he tried to explain the difference between mentioning and using a racial epithet to the visiting student, and other students in the class also tried to clarify the use-mention distinction, but the visitor would not let go of the issue, he said.
The Foundation for Individual Rights and Expression sent a letter to SDSU's president shortly after Corlett was removed from the classes.
"The academic freedom protected by the First Amendment and promised by SDSU grants faculty members like Professor Corlett substantial breathing room to determine how to approach subjects and materials relevant to their courses," said Sabrina Conza, a program officer with FIRE, in the March 8 letter.
Corlett's lawyer proceeded to challenge SDSU on free speech and due process grounds.
"We demand that SDSU rescind Dean [Monica] Casper's directive and permit Professor Corlett to resume teaching the courses from which he was removed and that SDSU publicly acknowledge that his speech was protected," Willner stated.
In the past, Casper has gotten in some trouble of her own. After she publicly tweeted about the "stench" of conservative policies, the dean was reprimanded by SDSU President Adela de la Torre.
MORE: 'Academic Freedom Conference' at Stanford to unite big-name conservatives and liberals for free speech
Like The College Fix on Facebook / Follow us on Twitter