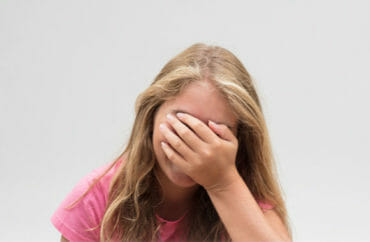 Apparently believing they're the ones to make it work this time, the International Youth and Students for Social Equality discussed "the possibilities of socialism in the 21st century" at San Diego State University on November 15.
Thanks in part to the success of the Bernie Sanders campaign during the last presidential election, (democratic) socialism has edged further into the political mainstream, according to The Daily Aztec.
Socialist rhetoric, however, remains pretty much as it's always been.
Event speaker David North, chairman of the Socialist Equality Party, advocated for "the revolutionary transformation of a world economy through the implementation of a socialist government," and said the working class would lead the way.
North said if the working class held power in the United States, "forms of inequality and exploitation that exist would be abolished."
North's ideal of the working class in power entails a system that empowers them and removes the profit motive employed under a capitalist structure.

"The working class would abolish forms of exploitation, establish popular universal control of the productive forces and rebuild society on a socialistic basis," North said.

Following the end of the Cold War, critics often stated Western Democracy and capitalism were the final forms of government. North openly opposed that notion in that the popularity of socialism has naturally emerged as a result of massive dissatisfaction towards capitalism. …

Anthony Delgado, a mechanical engineering senior and member of the IYSSE, said it was figures like Bernie Sanders that inspired him to join the club.

"I joined in 2015," Delgado said. "I used to be a big Bernie Sanders supporter and so I was looking for political groups on campus – you know, left-wing groups – and then I found this one."

Renae Santa Cruz, graduate student at SDSU and member of the IYSSE, said concepts like those shared at during the lecture are important to keep in mind considering our current political climate.

"The significance of recognizing moments in history and how they relate to today … I think that's immensely important to understand," she said. "Especially when understanding a figure like Trump."
It seems Mr. North, like many die-hard socialists, still believes the attributes of the socialist "New Man" can supplant those of basic human nature like betterment of self through motivation and hard work (i.e. the profit motive).
But lucky for him, in the US and elsewhere the socialist playbook is being followed: "abuse of democratic processes [voter fraud], concealment of the reality of change from the people [enacting different policies from those favored in campaigns], the suppression of opposing points of view in the media [any mainstream outlet], growth of government power, and intimidation of all contrary viewpoints [any college campus, social media]."
MORE: I tried to debate a campus socialist. He told me to 'F*** off.'
MORE: Scripps College panels on Venezuela celebrate country's socialism
IMAGE: Giulio Fornasar / Shutterstock.com
Like The College Fix on Facebook / Follow us on Twitter