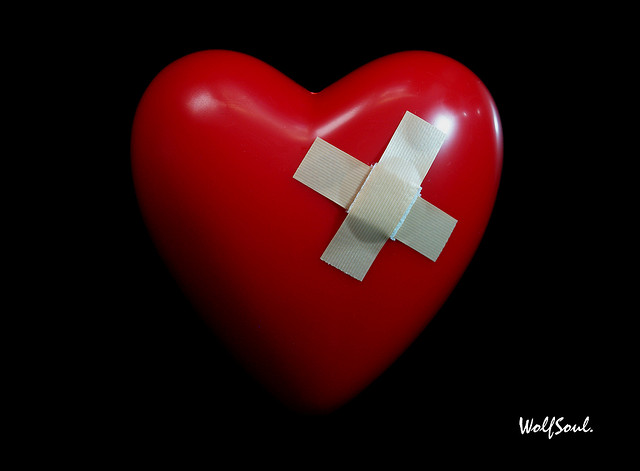 Michaelene Fredenburg says she is a woman who has personally experienced abortion, and the painful and confusing emotions that followed.
She says she believes, based on her own personal experience and that of thousands of other women whom she has spoken with, that "abortion changes you."
In fact, that's the name of her organization – Abortion Changes You – and the message that she spreads when she addresses college students at campuses across Southern California, as well as at other speaking venues.
"Acknowledging that there are a wide-range of reactions and emotions after abortion, real emotions that change over time, respects the person and communicates to them that there is hope – that they can grieve and let go of the pain," Fredenburg told The College Fix.
While universities are notorious for advancing a pro-choice, pro-abortion agenda, Fredenburg says she thinks she is invited to speak on campuses because she takes a non-political, non-religious tone during her talks, instead focusing simply on the emotional scars of abortion, and how to heal from them under the umbrella of "reproductive grief and loss."
Fredenburg says she has discovered her message is accepted by those who might be more dubious of her stance because she approaches the subject from that human grief viewpoint.
"Due to the secrecy and silence about personal experiences, most of us are unaware of what it's like after an abortion," she told The College Fix. "Grief, loss, and the emotions that surround abortion are complex, often varying with intensity, changing, and conflicting. When these complexities are not acknowledged it supports the myth that abortion is an 'easy solution.' "
With that, there's a need for her advice, she says.
Most people have experienced or know someone who has experienced a reproductive loss: One in four pregnancies end in miscarriage, one in 80 pregnancies end in stillbirth, one in six couples will experience problems with infertility, and as many as one in 10 women will have an abortion by age 20.
Currently, Fredenburg only leads discussions at a handful of colleges in Southern California, as she says she prefers to be invited into the classroom. And what she finds there, she adds, are students who are not only willing – but eager – to share their stories, and support fellow students who have had experiences with abortion.
The classroom provides a surprisingly intimate and safe setting for dialogue about the emotional toll of the touchy subject, Fredenburg says, adding that by visiting these colleges she hopes can put a personal face to abortion through sharing her own experience.
She says she doesn't just want to help women, but also men – and even campus faculty and staff – who have been affected by the procedure and its aftermath. They are invited to her presentations as well.
The need to create a venue for the discussion is great, Fredenburg explains, because many people don't want to talk about their experiences or reach out for support for a variety of reasons.
In addition to the secrecy that surrounds abortion experiences, men and women fear that their incident will be minimized or denied, or that they themselves will be judged or condemned, she says.
The "Abortion Changes You" website offers chatrooms, online journals and healing suggestions, and is not only discreet but extremely positive in its support of individuals who share in these experiences; a judgment-free zone, she says.
It also offers ideas and advice for those who feel unequipped to compassionately assist someone affected by abortion, she says.
In addition to the website, Fredenburg has set up links on other websites, distributed outreach cards, and utilized word of mouth to spread her message.
Visit abortionchangesyou.com for more information.
Fix contributor Jessica Johnson is a student at the University of Arkansas.
IMAGE: WolfSoul/Flickr
CLICK HERE to Like The College Fix on Facebook.