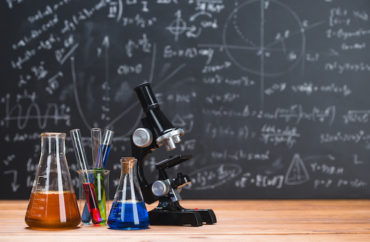 'Lead informed discussions about antiracism in your lab regularly'
A pair of professors recently published an editorial on how to build an antiracist lab.
The October 1 editorial in the PLOS Computational Biology journal from DePaul University Professor Bala Chaudhary and UC Merced Professor Asmeret Asefaw Berhe explained how scientists can "intentionally implement equitable and inclusive policies."
"Professional scientific organizations, universities, and departments all have a role in developing programs and policies that promote racial and ethnic diversity, equity, and inclusion," the pair said.
With reference to antiracism scholar Ibram Kendi, the professors said that "[b]uilding a lab that is antiracist is very different from building a lab that simply avoids racism."
The rules urge scientists to "Lead informed discussions about antiracism in your lab regularly," "Address racism in your lab and field safety guidelines" and "Publish papers and write grants with BIPOC colleagues."
"Unfortunately, both overt and covert racist incidents (e.g., microaggressions, tokenism, white savior complex, tone policing, etc.) routinely occur in science labs and go unreported," the authors said in its suggestion of how to lead informed discussions.
MORE: Syracuse science professors aren't interested in diversity statement
Racism left unreported "leads to isolation, anxiety, and stress among BIPOC and can ultimately lead to BIPOCs leaving STEM fields."
Discussion leaders have to exercise caution to ensure "privileged individuals do not dominate the conversation and racial and ethnic minorities are heard."
Well-meaning mentors should also be careful not to dissuade students from pursuing advanced degrees.
The professors wrote:
Building antiracism into your lab's mentoring strategy begins with the recognition that racial biases, conscious and unconscious, have the potential to taint mentor–mentee relationships and hinder mentee success. BIPOC mentees report racially motivated gatekeeping behaviors by mentors such as being advised not to pursue advanced degrees or prestigious opportunities, receiving little mentorship in areas associated with issues of identity, experiencing tone policing, and being advised to avoid politics (real and perceived).
Lab leaders also should prepare to intervene to stop racism and should become educated "on effective bystander intervention techniques for addressing issues of inequity, harassment, and discrimination."
Chaudhary and Berhe concluded:
Scientific labs play an important role in confronting the racism that permeates our social institutions and PIs [primary investigators] are uniquely positioned to step up and be leaders in confronting this racism in our everyday work environments. Despite the title of this paper, it may not be easy to rectify the long history of racist behaviors and structures that permeate all scientific disciplines. However, as leaders in science, it is our responsibility to take action and simple concrete steps can and must be made toward addressing individual, institutional, and systemic racism. The work in our labs can begin today; no additional committees, focus groups, or surveys are required.
Read the full paper.
IMAGE: Anatoly Tiplyashin/Shutterstock
Like The College Fix on Facebook / Follow us on Twitter