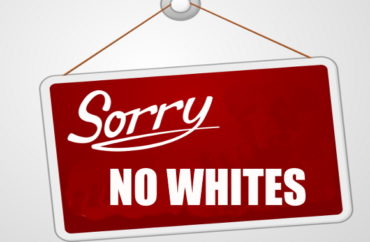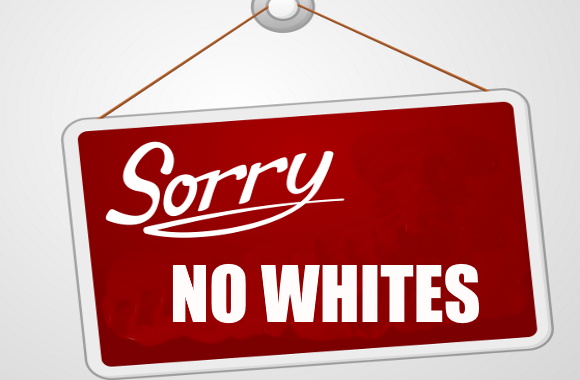 The vice-chancellor of Sewanee: The University of the South resigned his position in December of last year after being nominated for the position U.S. ambassador to South Africa.
Reuben Brigety was the first, and so far only, African-American administrator in the University of the South's history. Now that he's gone, the school needs to replace him.
For The Sewanee Purple's Jackson Sparkman, a white guy should not even be considered for the position. The student paper opinions editor says "My sincere hope is that they do not add another portrait of a white man to our halls. We have had far more than enough."
After all, Sparkman says Sewanee's story "begins with a protection of whiteness": it involves a "preservation of white supremacy" evident via the names of campus buildings and roads, as well as the aforementioned portraits.
"We lack Black professors in most departments on our campus," Sparkman continues. "We lack Black administrators in every department of our administration. We haven't worked hard enough to earn more Black students, only 4 percent of our campus, who carry the constant weight of being a non-white student at such a white instituion [sic]."
MORE: Student op-ed: White men can't be oppressed — no matter what
Sparkman argues Sewanee must "fulfill its role as a national educational leader for hiring Black and brown education professionals" … as if the small, Episcopalian Tennessee university has little competition in this realm from larger and better-known institutions:
Black leaders lead to a healthier educational ecosystem for Black students. Black students, whose work is often overlooked in lieu of white mediocrity, might gain greater mentorship opportunities. Their humanity, which is often challenged and mischaracterized by white academia, might not need to be translated so frequently if our institution was led by a non-white executive–if our whitest departments gained a leader that didn't reflect their personal aesthetic. …

Based on recent publications from Harvard Business Review, we know that Black leaders are often not hired, nor mentored, nor promoted. The situation gets even dicier in higher education, where by some calculations, 8 percent of collegiate administrators are Black. To retain our national standing, we must become a part of the solution.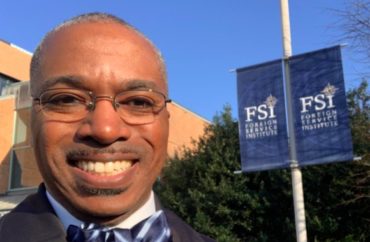 A year ago, Brigety (left) addressed his vice-chancellorship by claiming being black at Sewanee was to "endure hatred." According to another member of the Purple who had spoken out against "the prevalence of racism in the Sewanee community," during the 2020 fall semester, Brigety had to deal with "repeated violent attacks and vandalism."
The Purple doesn't spell out exactly what those attacks were; Brigety, however, certainly is no stranger to stirring up controversy. While dean of George Washington University's Elliott School, he wrote an op-ed in which he referred to Donald Trump as the "Nazi-in-Chief" and suggested he wouldn't assist GWU students interested in seeking positions in the former president's administration.
Also while at GWU, Brigety attempted to implement a policy mandating that any academic panel have at least one woman participating — else the event would be canceled. Although he backed off, he claimed the policy was to "simply 'inculcate a sense of urgency' about pursuing diversity and inclusion."
MORE: Spokeswoman for DC Public Schools says 'abolish' white men
IMAGE: Shutterstock.com
Like The College Fix on Facebook / Follow us on Twitter