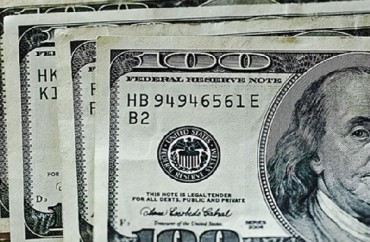 Chris Robbins, a student at Salem High School in Plymouth, Michigan, recently received a bill for $8,000 for a Freedom of Information Act (FOIA) request made to his school district.
Robbins wanted to know why his district, Plymouth-Canton, "block[s] access to certain websites on school computers."
For instance, upon returning to school this fall, students and teachers discovered that the popular site Pinterest was blocked. Some teachers had used the site as a teaching tool.
When Robbins "requested a list of which websites were blocked, any guidelines for which websites were blocked, and for the emails in which faculty and staff made their appeals," he got a bill for $7,917.15.
"We thought it was a typo," [journalism teacher Leola] Gee said.

That cost, according to the district, represented the time it would take to have an employee who earns almost $45 per hour search through the emails of the 85 staff members who had made appeals.

The district isolated 85 appeal requests as belonging to staff and faculty members, and said it would take two hours to review each of their emails to make sure nothing was missed.
RELATED: Conservative Group Stiffed by U. of Delaware Over FOIA Requests
The student publication doesn't have the cash to cover the bill, and Robbins wasn't able to ante up, either.

"I'm not rich," Robbins told The News. "I don't have a job. I do choir and write for the student newspaper."

Robbins was also skeptical about the numbers: $44.92 per hour of work retrieving the documents, taking just over 176 hours.
When Robbins appealed, the bill got even higher — over $8,800. Eventually, he modified his original request to exclude the faculty emails, and the district let him have the info free of charge.
Teacher Gee called the whole thing "the most incredible FOIA lesson I've ever taught."
"Students have a right to ask government entities for public documents without getting a punitive response," she said. "The hubris they've displayed is mind-boggling."
Strong words, those. Hopefully, Gee has tenure.
RELATED: Judge halts politically motivated FOIA request against conservative professor
Like The College Fix on Facebook / Follow us on Twitter
IMAGE: Money Trusty Pics/Flickr