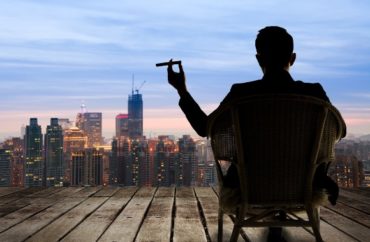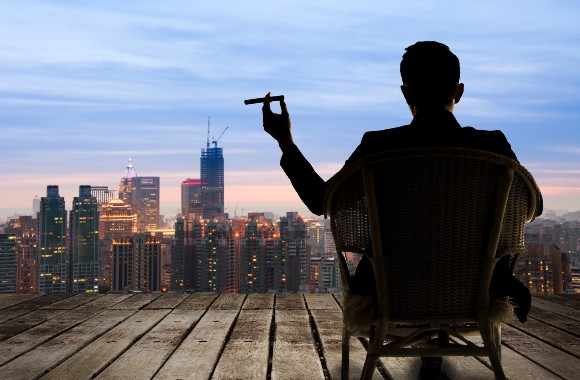 Building campaigns have 'completely warped the character of higher education'
Graduate students are blasting their upscale private university in Manhattan for prioritizing its "bloated upper administration" and real estate holdings amid the COVID-19 pandemic.
The New School for Social Research rejected its foundational progressive standards in order to cope with a projected $130 million revenue shortfall this academic year, three students and an alum wrote in socialist magazine Jacobin last month.
Under President Dwight McBride, hired in 2019 for its centennial, the university forced out mostly "lower-level staff" while exempting upper-level administrative salaries from pandemic-related financial pain.
It's also holding onto valuable property, such as McBride's townhouse. Zillow estimated it was worth $15 million in 2018, according to an economics professor's July presentation that was repeatedly cited by the graduate students. (Zillow now estimates it's worth $8 million.)
The Jacobin authors also noted the university incurred nearly $600 million in long-term debt to build its University Center on 5th Avenue, completed in 2014.
The building's "forward-thinking design" shows its "commitment to creativity, innovation, and social engagement," according to the New School. It includes "spaces deliberately designed to promote collaborative, interdisciplinary learning," which is a "cornerstone" of its mission.
The firing of 122 staffers in October was protested at the time by the New School's American Association of University Professors chapter, which said these "increasingly violent austerity measures" would not save much money.
MORE: McBride justifies trying to fire professor for mentioning n-word
The New School did not respond to three queries from The College Fix in the past week, asking for its response to the Jacobin article and whether it has plans to make further administrative salary cuts or sell real estate.
McBride's (left) salary is more than $1 million, according to a November article on the World Socialist Web Site, a Trotskyite publication that is critical of woke trends in academia. (McBride and "top leadership" already took a 15 percent pay cut, the Jacobin students wrote.)
A New York University professor who fought that private institution's expansion plan told The Fix that such initiatives are sadly common among elite universities.
"NYU and the New School, what they do, is spend way too much on [capital] projects that will then increase the debt load of future students," Mark Crispin Miller said in a phone interview Wednesday.
He recalled that when faculty asked NYU Vice President Lynne Brown about the debt it would incur building these new projects, she said plainly "NYU is not afraid of debt."
To Miller, that meant student debt, because "they are the ones who are going to end up paying for it," he said. This approach "has completely warped the character of higher education."
Promotion of radical political thought just a 'marketing device'
The Jacobin article portrays the New School administration as woefully out of step with its legacy as a research-driven institution that is not "shackled intellectually by its financial interests."
Its economics department, for example, boasts that it trains students in "Keynesian, post-Keynesian, Marxist, structuralist, and other heterodox approaches" alongside "mainstream neoclassical economics."
The New School was considered the "University in Exile" in the Nazi years for welcoming Marxist and progressive scholars such as Paul Sweezy and Thorstein Veblen. It still draws "young radicals from around the world" such as economics student Ibrahim Shikaki from Palestine, the authors wrote.
Yet its historical encouragement of radical political thought is now merely a "marketing device" utilized by the current administration.
MORE: New School exonerates prof for quoting black author after outcry
"The New School has been recast into a profit-driven, tuition-dependent educational enterprise" that spends more on bureaucracy than comparable schools, with a board of trustees "dominated by financial and real estate interests," they wrote.
The students complained about McBride's moves to shut down or merge departments, offer "voluntary separation packages" to senior faculty and cut library subscriptions, but their focus was on staff layoffs and the off-limits approach to upper administration and real estate.
The university's actions fit "squarely within fifty years of neoliberalism" and the "increasing commodification of higher education," they wrote.
Unmentioned in the article as a questionable expenditure during lean times: the New School's new Gender and Sexualities Studies Institute. Its October announcement called the institute "essential" during "a time when gender and sexual minorities are the target of ensuing violence that has only been exacerbated by the Covid-19 crisis."
Most money goes into 'upper administration and real estate – that's it'
NYU's Miller spoke with The Fix at length about what he perceives as a wider trend in higher education: administrators and trustees with "vested interests" in pursuing large-scale construction projects while incurring massive debt that students ultimately pay for via tuition.
Years before NYU investigated the media scholar for telling students to question COVID-19 "propaganda," Miller helped lead a faculty movement against former President John Sexton's "NYU 2031" plan. Their sustained opposition was "fairly successful and managed to curtail" the full plan, he told The Fix.
The New School is but one example of "deviation" of higher learning because of financial management at the administrative level, according to Miller (below). It's common for "hedge fund managers, corporate lawyers and real estate tycoons" to reside on college boards and pursue massive building projects.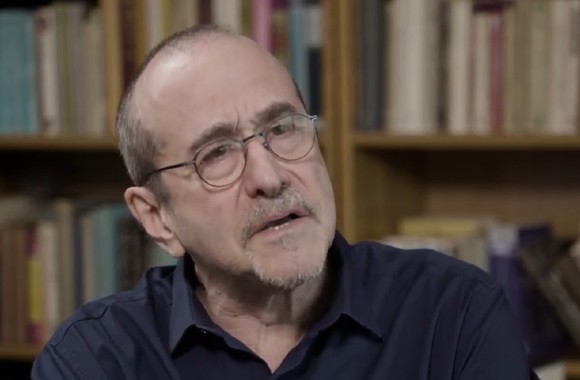 Another contributing factor is that most universities are consulted by outside third-party firms rather than faculty, he said. (The Jacobin articles faulted The New School for making the same decision with Huron Consulting Group.)
"They don't tend to cut costs by eliminating administration positions at the highest levels," he said, adding that these people "make obscene amounts of money."
Most of the money that NYU takes in goes to "upper administration and real estate – that's it," Miller continued: "It does not go into programs, it does not go into improving the faculty, it does not go into increasing the endowment."
MORE: Miller defends teaching students to question COVID-19 'propaganda'
IMAGES: elwynn/Shutterstock, New School, Renegade Inc./YouTube
Like The College Fix on Facebook / Follow us on Twitter