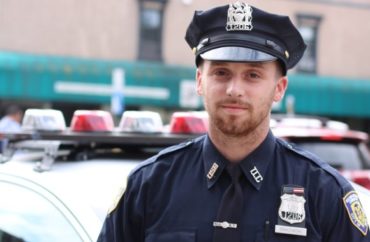 Students have a history of opposing the police in the past year
Recently, three students were wounded by a gunman in the Dinkytown district in Minneapolis, Minnesota. The area is near the University of Minnesota campus and numerous students live there and frequent the bars and restaurants.
But some do not want to see more campus cops in the area, despite the recent violence.
"What I would like to see is the [University] work with the city of Minneapolis to try to get them to implement more programs that address the cause of this violence," Andy Oien, a member of the campus Students for a Democratic Society. "We'd prefer to see the U trying to go after the root causes of all this crime and violence."
Oien made the comment to the campus paper The Minnesota Daily in response to an announcement from the university police department that it would increase the number of officers in Dinkytown.
"Numbers [of police officers] will vary by shift, but there will be an increased presence of UMPD officers in Dinkytown for the foreseeable future," police Chief Matt Clark said. "An increased visible presence of law enforcement and ability to respond quickly to emergency calls traditionally helps improve safety."
Student activists and the campus police department have been at odds.
Student government leaders proposed disarming the department in February 2021, although that effort did not succeed.
The University of Minnesota Student Association has previously called on Chief Clark to resign from his position.
"In his five and half years as Chief of Police at the University of Minnesota, Matt Clark has repeatedly and unequivocally disregarded student demands," the students said in a letter, as previously reported by The College Fix. Clark has also, according to the MSA, "failed to increase campus wellness and safety for students of color and has allowed the utilization of UMPD as a physical arm of the oppressive state to subjugate and silence community members both on and off campus."
Student claimed racial profiling — then video debunked his story
However, the activists at times have appeared to overplay their hands.
A black student was briefly questioned in connection to a robbery, but the police did not know he was black. Furthermore, the student asked the police for a ride back to his apartment.
Yet, the student later said he wanted to "[d]efund the bastards" and said he had been racially profiled.
MORE: University ignores student government demand to defund police
IMAGE: Jacky Lam/Unsplash
Like The College Fix on Facebook / Follow us on Twitter