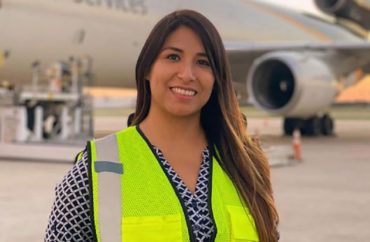 'It gives people the opportunity to earn a paycheck while also getting their tuition paid for, which is a double win!' expert says
Students who want to pay for college have options besides taking out tens of thousands of dollars in loans — companies continue to offer tuition assistance programs, some with successful track records.
Companies such as Starbucks, UPS, Lowe's and others have created and continue to offer programs that help their workers pay for higher education.
For example, Starbucks offers a program through Arizona State University that pays for 100 percent of online tuition and fees.
A representative for the coffee company said more than 9,000 students have graduated so far from the program.
"Over 22,000 Starbucks partners are currently participating in Starbucks College Achievement Plan (SCAP), and more than 9,100 to date have graduated," a Starbucks spokesperson told The College Fix via email.
The program offers employees "access to more than 140 undergraduate degree programs through ASU Online," the media representative said. "Starbucks offers the benefit to all partners that are benefits eligible or working a minimum of 20 hours per week."
UPS offers a program that allows students to study at a variety of colleges and universities and reimburses up to $5,250 per year and a lifetime maximum of $25,000.
"Since 1999, more than 140,000 UPSers have utilized the Earn & Learn program that is available at more than 100 locations nationwide," UPS Media Relations Manager Jim Obst told The Fix via email.
The shipping company also offers a program in Kentucky where employees can earn a degree debt-free with a degree or certificate from the University of Louisville or Jefferson Community and Technical College. Obst told The Fix that 22,060 students have participated in this program as of the spring, and 8,123 have received an associate degree or higher through the program.
One personal finance expert who won half a million dollars in scholarships said tuition assistance programs are valuable for helping students avoid debt.
MORE: Harvard ends janitorial work program favored by students
Kristina Ellis, a commentator for personal finance company Ramsey Solutions, told The Fix in a statement that "these programs give people the opportunity to earn a paycheck while also getting their tuition paid for, which is a double win!"
Ellis recommended that "if the most affordable option is a tuition reimbursement program then do your research and try to find the best program that gives you that benefit."
An educational policy and labor expert at the Brookings Institution said tuition assistance programs can be beneficial as long as there are not too many "strings attached" and there are quality options.
Michael Hansen, a senior fellow in education policy, said he thinks that these types of programs are more beneficial for prospective workers.
"As long as the options available in the program are not too limiting and are available with few strings attached, employees planning to pursue higher education would do well to utilize the help available to them," Hansen said in an email to The Fix.
"Investing in your own development through higher education—whether on an academic track or a technical track—is one of the best investments young people can make to enhance future job prospects and earnings," he responded when The Fix asked if he would recommend students enroll in college because of potential tuition assistance.
"I want to be clear, though, that not all student debt is equally useful—I still encourage young people to carefully choose their field of study, the institution they attend, and the amount of debt they take on," he said.
In April 2022, Lowe's started a program that gave workers the option of a "tuition-free" education through Guild. According to Guild's website, the company "create[s] an education, skilling, and mobility strategy that includes a portfolio of education programs, policy recommendations, and career pathways that are designed for your business."
The College Fix asked how many people had enrolled in this program, what some of the most popular degrees were and if the classes were online, in person, or a mix. The company did not respond to two emails sent in the past week.
MORE: Appreciate blue-collar work and trade school, student says
IMAGE: UPS/Twitter
Like The College Fix on Facebook / Follow us on Twitter