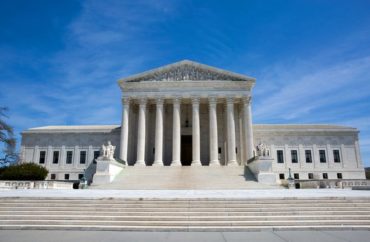 UPDATED
Almost seven years since Students for Fair Admissions sued Harvard University alleging its admissions policies discriminate against Asian-American applicants, the group may now have its case heard by the Supreme Court.
Filing a petition for writ of certiorari on Feb. 25, Students for Fair Admissions has asked the Supreme Court to determine the future of race-conscious admissions, not only for Harvard but for all institutions of higher education.
"This case gives the Supreme Court the opportunity to restore the enduring principles of our nation's civil rights laws, which proclaim that a person's race should not be used to help or harm them in their life's endeavors," said Edward Blum, president of Students for Fair Admissions, in a news release. "It is our hope that the justices will accept this case and finally end the consideration of race and ethnicity in college admissions."
In its petition, Students for Fair Admissions argues the Supreme Court should review its case in order to consider overturning Grutter v. Bollinger, a landmark case in which the court ruled it is constitutional for universities to use race in admissions to promote student diversity.
Holding that the ruling "was wrong the day it was decided," has proven "unworkable in practice," and "cannot be sustained in the name of reliance interests" since "no one has a legitimate interest in treating people differently based on their skin color," SFFA's petition argues the case presents a "unique opportunity to rectify Grutter's error."
It notes that while overturning Grutter would mean universities could no longer use race in admissions, "[r]eal diversity would not decline (and would likely improve), given the availability of race-neutral alternatives."
Cory Liu, an attorney at Ashcroft Law Firm who plans to file an amicus brief with the Supreme Court for the case, echoed this argument in a phone interview with The College Fix.
"The goal is to remove race as a factor in admissions, [but] it doesn't necessarily mean that you can't use some sort of affirmative action or diversity consideration that does not take race into consideration," Liu told The Fix. "You could look at income, geography, other factors, just take race out of it because, I mean, that's what the Constitution says."
"In Brown v. Board of Education, we said we're not going to allow race discrimination and so we should be consistent about that," he added.
While Liu formerly volunteered as Students for Fair Admissions' executive director, he said he is now in private practice and no longer represents or speaks on behalf of the group in any official capacity.
"I think the facts of this Harvard lawsuit, in particular, show that … there are victims," he said. "The facts of the case strongly suggest that there's a cap on the number of Asians because they didn't want there to be too many because they wanted to make room for students of other races."
Rather than that saying racial diversity isn't a compelling interest, Liu said he believes the court, if it chooses to overturn Grutter, would be saying "that whatever interest you have in making the student body look racially diverse, it does not justify the discrimination you are inflicting on your students in this process."
Students for Fair Admissions' petition further argues that "even if Grutter is retained, the First Circuit's decision warrants" the high court's review.
In November 2020, the First Circuit Court had affirmed the ruling made by the district court judge in 2019. U.S. District Judge Allison Burroughs had ruled that Harvard's "race-conscious" admission process does not discriminate against Asian-American applicants but instead "passes constitutional muster."
Prior to siding with Harvard, Judge Burroughs had ordered the Ivy League school to release documents that showed it had found evidence of bias against Asian-American applicants when it conducted an internal review in 2013 yet took no steps to change nor disclose its findings.
The documents also revealed Harvard admissions officials consistently ranked Asian-Americans lower on personality traits such as likability, courage, and being "widely respected."
MORE: Bombshell documents detail discrimination tactics by Harvard against Asian-American applicants
Liu noted that while Harvard claims its "personal rating" system is "race-neutral," "There's a correlation between race [and the personal rating]. It's not just [that] Asians do the worse, but African Americans do quite well."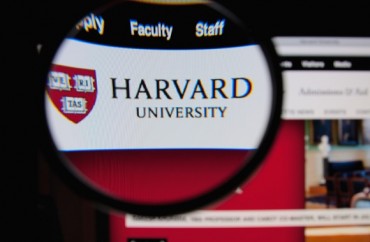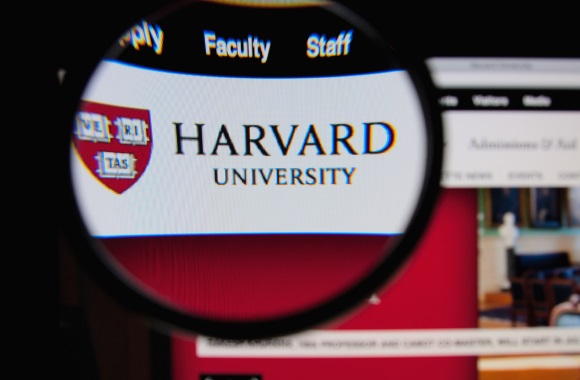 Students for Fair Admissions' expert Peter Arcidiacono had said he believed the personal rating is "tainted" with anti-Asian bias and thus had excluded it from his statistical model that found Harvard discriminates against Asians—a decision a "group of leading economists and econometric scholars" supported.
Still, the First Circuit Court accepted Harvard's argument that "non-quantifiable aspects of an applicant's personal essay" could contribute to the correlation between the personal rating and race.
Liu, however, said he thinks the judges "inverted the question" since he believes that "once the evidence is put forth," it is "the university [that] needs to carry a heavy burden to show that what they're doing is okay."
SFFA's petition, in making this same argument, claims the "lower courts 'did not apply the correct standard of strict scrutiny'" and asks the Supreme Court to overturn their decisions.
"Strict scrutiny requires Harvard to carry the burden on every question—including whether it penalizes Asian Americans," says the petition.
Because the "strict scrutiny" standard requires the use of race to be "narrowly tailored" to achieve a "compelling interest," Liu noted that if four of the nine justices grant review of the case, the court could find that Harvard's race-conscious admissions policies are unlawful even if it does not overturn Grutter.
"Even under what the Supreme Court said in Grutter, they sort of had the idea of 'Well, we use race just a little bit, as one factor in looking at the whole person.' That's not what [Harvard] do[es] here," Liu said, noting that SFFA's statistical analysis had found that there is a "greatly different chance of admission depending on your race" and that the percentage of Asian applicants at Harvard has stayed virtually the same every year.
Just as it did in its original 120-page complaint, Students for Fair Admissions argues in its petition that Harvard penalizes Asian Americans, engages in racial balancing, overemphasizes race in admissions, and rejects "workable" race-neutral alternatives.
"[R]ace is actually a huge factor for [Harvard] because they want the class to look the same year after year, and so it's no way you apply to college just as an individual; it's really [that] you're applying as a certain race," he said.
Liu said that he and David Bernstein, law professor and executive director of the Liberty and Law Center at Antonin Scalia Law School, plan to file an amicus brief with the court in order to highlight certain basic questions they believe the justices should consider and possibly address, if they elect to take the case.
"The basic questions we raise in the amicus brief are 'Where did these racial categories come from?' and 'How do you figure out what someone's race is?'," Liu told The College Fix.
"What does it mean to be Asian? Where did that category come from? Is that the right way for us to be sorting our students and determining their destiny?"
Liu said that the racial categories "were not designed with the goal of 'how do we get the best education for college students,' which [is] sort of the prevailing Supreme Court rationale for when you're allowed to use race in college admissions."
Hispanic is also technically an ethnicity—not a race—he pointed out.
"When you fill out the census, for example, first is 'Are you Hispanic or not Hispanic' and then 'What's your race?'," he said. "There's no kind of coherent reason why that is the way it is. It's just [that] arbitrary bureaucracy … did it that way in the 70's and it's just kept going on that way."
Liu noted that another crucial question they hope the Supreme Court considers, if it reviews the case, is the question of "self-identification."
"No school ever tries to verify a self-identified race because that would get into a lot of uncomfortable questions. How exactly do you verify someone's race?" he asked. "The problem with just relying on self-identification is how do you ensure that is fair? How do you ensure it's accurate?"
While Liu said it's hard to predict whether enough justices will grant review, he does think this "may be the best chance" in his lifetime for the court to take such a case, especially as people observed that the "sort of liberal bloc of the Supreme Court has shrunk some."
"The facts in this case are squarely against Harvard which has repeatedly discriminated against Asian students in its admissions process. The university uses race in admissions in a way that clearly breaks the law, creating racial categories that are arbitrary and a system of racial self-identification that is unreliable and problematic. The court would be wise to make Harvard end their racial discrimination."
Harvard University did not respond to requests for comment from The College Fix.
IMAGE: Main — Steven Frame / Shutterstock; Inside — Shutterstock
Like The College Fix on Facebook / Follow us on Twitter