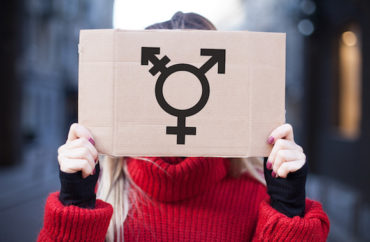 Swarthmore College played host this past Monday to a queer-centered workshop titled "Beyond the Binary: Queer and Trans Pleasure 101."
According to The Phoenix, the event was "independently organized" by the Swarthmore student cohort Sexual Health Advocates, or SHAs, and led by "queer, Jewish sex educator" Jamie Joy.
SHA Nina Robinson said she contacted Joy about the workshop after "discovering them online" (Joy uses plural pronouns). "I was originally going to host a kink workshop," Robinson said, "but as I talked to Jamie, I realized that doing a series of events would be super fun."
According to Joy's Instagram account, they are a "total freak" who "publicly and shamelessly c[ame] out as a pervert" earlier this year.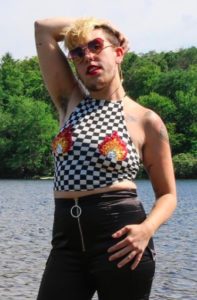 "I want to fight for a world where we can openly & honestly express our sexualities, normalize & destigmatize our kinks and fantasies, and feel the joy & pleasure we all deserve," Joy (left) wrote in one Instagram post.
Joy began the "Beyond the Binary" session by "encouraging groups of attendees to read aloud and reflect on the poem 'How to Make Love to a Trans Person.'" They then encouraged groups to "call out" other terms for "penis" and "vagina" as these allegedly would "foster more inclusion."
MORE: University offers workshops for 'kink,' 'queer sex'
Robinson said that "even when people think about gay/queer sex" they tend to think of it as "a very binary thing." She said this is problematic because it "erases trans and non-binary people from media and conversations about healthy sex and pleasure."
Joy also underscored the importance of building trust in queer and trans relationships and emphasized how gender-affirming sex can be healing.

They shared a range of sexual best practices — including recommending that trans and queer individuals reflect on and prepare lists of what sexual acts or body parts they feel comfortable engaging with before beginning sexual activity. Joy also underlined the importance of asking questions, engaging in listening, and checking in — practices which can help to combat some of the dissociative feelings that trans people sometimes may experience in intimate contexts.
Robinson and collaborating peer Ray Craig said they look forward to hosting similar events in the future.
"We believe everyone has a right to pleasure and to empowering and uplifting sexual experiences, should they desire so," Craig said. "We want our programming to reflect our values, so we planned a series of workshops dedicated to all things fun and pleasurable."
MORE: Harvard hosts 'Anal Sex 101,' 'Oral Sex 101' workshops
IMAGES: Andrii Zastrozhnov/Shutterstock.com; Jamie Joy/Instagram screencap
Like The College Fix on Facebook / Follow us on Twitter