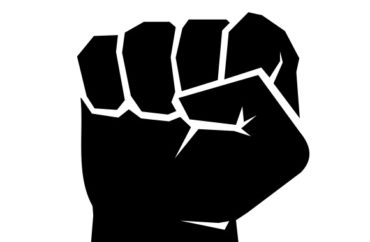 Syracuse University's Black Student Graduate Association held a "die-in" Monday to show support for the Black Lives Matter movement … and a whole nine people showed up.
Still, that was enough participation to garner coverage by the student newspaper The Daily Orange. (See here for the likely reason why.)
The students laid down on the campus Quad for 10 minutes to "represent the killing of Black people in the United States" and to show Syracuse officials that black students "still don't feel the university is listening to their concerns."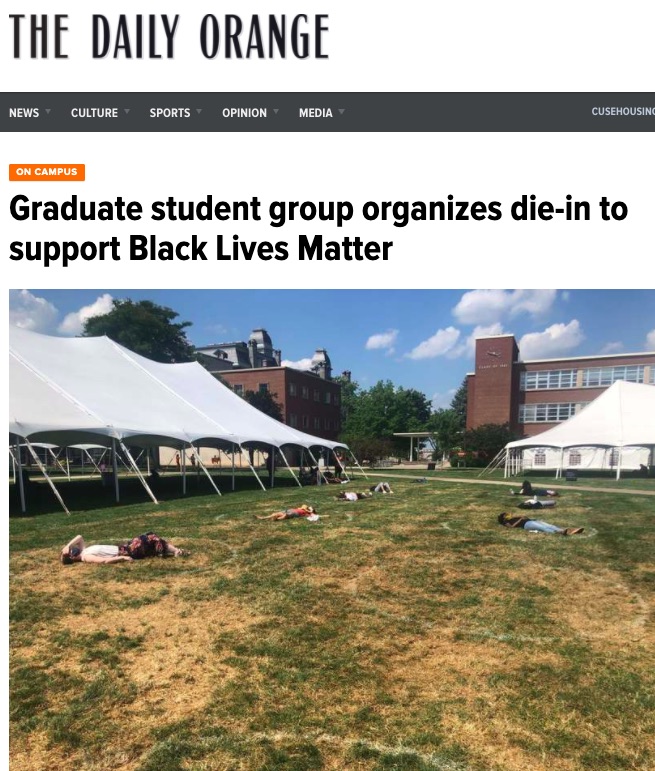 Syracuse has faced numerous allegations of systemic racism on campus. In two of the latest examples, a petition alleging "pervasive institutional racism" in the school's drama department led to students demanding the "swift removal of faculty who are guilty of initiating and encouraging racial micro and macro aggressions."
Most recently, SU athletes said they felt "disrespected" that a white field hockey player was given a second chance following the use of a racial slur in high school.
Earlier this year, the loose-knit group #NotAgainSU (which was responsible for rehashing the field hockey player incident) held protests and occupied an administrative building to decry racist incidents which occurred on and around campus.
Die-in organizer Natalie Weathers said that while Syracuse officials have addressed some of the demands made by protesters past and present, she doesn't think much has changed.
"We're getting across that we have yet to be heard, acknowledged and validated for us to move forward and make progress to dismantle the system," Weathers said. "There are people on campus that need to be validated, and we want them to know they have our support."
Graduate student Cornelia Stokes said some of the diversity and inclusion committees SU has launched can be useful for starting conversations, but she would like to see more tangible change. …

"When do we stop talking about it and be about it?" Stokes said. "Where is the real, concrete change?"

More concrete change would show that the university is aware of racism on campus and isn't ignoring it, said Kamille Cooper, a graduate student who attended the demonstration.

Weathers encouraged students to get involved in the BLM movement in any way they can. The BLM movement has helped lead protests this summer in cities across the country following the alleged murder of George Floyd by Minneapolis police officer Derek Chauvin in May.

Protests can put students in a vulnerable space, especially during a pandemic, but demonstrations are necessary for dismantling oppressive systems, she said.
MORE: Syracuse students, faculty up the ante following racial incidents
MORE: Syracuse race protesters will continue sit-in despite evacuation of campus
IMAGES: Vilingor / Shutterstock.com, Daily Orange screencap
Like The College Fix on Facebook / Follow us on Twitter