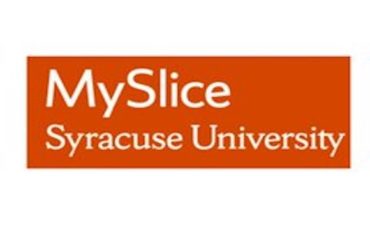 Syracuse University's information portal has left "gender-expansive" and transgender students feeling "unseen" due to its limits on personal pronouns.
According to The Daily Orange, the MySlice portal offers a mere six pronoun options: "she/her, he/him, they/them, ze/hir, 'use my name' and 'ask me.'"
MySlice began offering pronoun selections over three years ago.
The lack of choices chagrined SU freshman Abi Greenfield, who identifies as "agender." Abi uses "they/she" pronouns, a relatively new combination, and apparently MySlice's "ask me" option is insufficient for they/her.
"The tool I thought would be the holy grail of inclusion and respect in my classes (and beyond) simply did not have a space for my identity," Greenfield said. To make matters worse, only one of their/her professors had asked students for their preferred pronouns, leaving they/her even more "disillusioned."
According to Greenfield, "a great deal" of Syracuse students use so-called "mixed" pronouns, and they share their/her misgivings. One, fellow freshman Ben Webster, said he/they were "surprised" at MySlice's limited options, and as such felt "a bit less seen."
MORE: U. advises staff on 'neopronouns' such as emojis and … 'catgender'
Evelina Torres said she/they "feel very invalidated" by the limitations: "To me, it cements the idea that I must be certain in my gender, or that gender expansiveness is unprofessional."
Many students who used mixed pronouns noted that even when professors did ask for pronouns, they then defaulted to using only the student's binary pronoun (if they used he/they, she/they, etc.) or the pronoun that best aligned with the student's outward appearance, even if that was not the student's only pronoun. […] If the university updated the pronoun tool and provided faculty with basic information on mixed pronouns, it would take the onus off of already marginalized students to have to explain their identities every semester.

MySlice's lack of inclusive pronouns is not the only problem with the pronoun tool. One SU professor informed me that he had no idea he could access students' preferred pronouns through MySlice. He described how he has, in some semesters, bought pronoun pins for his students to indicate their chosen pronouns in class and beyond. While this is an admirable solution, it shouldn't have to be one. The university needs to not only update the MySlice pronouns tool, but also to make it clear to students and professors how to find it and how to use it in a classroom setting. Until it does so, it is failing our trans and gender expansive community while simultaneously preaching the prioritization of inclusivity.
Greenfield suggests MySlice use Instagram's method for pronouns which allows users to "type in up to three pronouns of their choice." Even this seemingly small change would make trans and gender-expansive students feel "respected and visible," she/they said.
MORE: Princeton prof gets heat for 'transphobic' Twitter poll on gender pronouns
IMAGE: SU Campus/Twitter screencap
Like The College Fix on Facebook / Follow us on Twitter