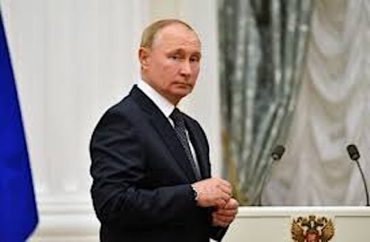 Syracuse University is investigating the matter of pro-Russian "graffiti" discovered on a campus building's bulletin board as a bias incident.
According to The Daily Orange, the graffiti was written in Russian and "glorified Russia's invasion of Ukraine."
It also featured a symbol "displayed on Russian military vehicles" which has been "adopted as propaganda outside of Russia."
Syracuse Department of Public Safety Chief Student Experience Officer Allen Groves said it is "especially troubling that an individual or individuals would target a community currently enduring such hardship and violence."
Groves added "These community members deserve our support as daily reports from Ukraine describe escalating and horrific loss of life and destruction."
According to DPS report, the department contacted the Syracuse (city) Police Department and "alerted" New York State Police Bias Task Force. DPS also noted students can submit information about the incident via the "Silent Witness" online reporting tool.
In addition, because it is "a challenging time for many in the Syracuse University community, particularly those with loved ones in the war zone," DPS listed support services such as the Bias Response website and — presumably because there are gay and disabled victims in Ukraine? — links to the LGBTQ Resource Center and Disability Cultural Center.
Currently, there are no suspects.
This is the second time in as many months Syracuse University has contacted the State Police Bias Task Force about alleged "bias"-related language. In February it did so regarding "racist, threatening language directed toward the Asian community" made on the Discourse platform.
Read the Daily Orange article and DPS Bias Incident report.
MORE: Syracuse student paper has video of black student's arrest, but won't post it
IMAGE: Twitter screencap
Like The College Fix on Facebook / Follow us on Twitter