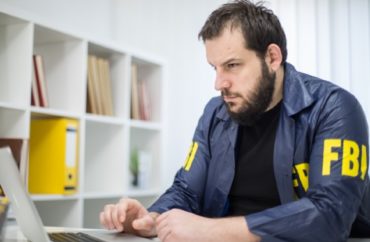 Reported the language to a variety of law enforcement agencies
Syracuse University has asked the FBI and the New York State Police to investigate allegedly "racist, threatening language directed toward the Asian community" made online.
It also said it filed a subpoena request with the county prosecutor's office. The university announced a Bias Incident Report in February after allegedly offensive posts began being made on Discord, an online chat site in November.
The FBI's New York field office did not respond to a March 10 voicemail that asked if the agency was looking into the issue and for any other updates. The university reported it to the Internet Crime Complaint Center.
The Empire State's law enforcement agency isn't actively looking into the situation.
"We are not assisting in this investigation," the New York State Police's public information team told The College Fix via email on March 10.
The university said it "[alerted] the New York State Police Bias Task Force" though it presumably means the Hate Crimes Task Force.
The Daily Orange, the campus newspaper, reported on March 2 that the university "identified the person believed to be responsible for the posts and has referred the case to the Office of Community Standards."
A spokesperson for the university declined to answer questions from The Fix about the investigation. The Fix asked if the Discord server is tied to the university and how Syracuse has jurisdiction on this issue. The university does have its own Discord server.
The Fix also asked for a copy of the complaint, examples of comments made and if any local, state or federal laws have been broken in addition to school policies.
Media relations director Ellen Mbuqe shared a link to the original investigation announcement and said she could not share any further information in a February 21 email. She did not respond to a follow-up email on March 10.
The Foundation for Individual Rights in Education declined to comment when asked if universities should investigate students for controversial or hateful language on social media.
The Fix also asked the education civil liberties group about the legality of universities reporting students for speech to law enforcement.
Syracuse previously lost a court case over racial slurs
The private New York university has previously landed on FIRE's radar for its attempt to punish drunk frat members and their friends who were not Syracuse students for allegedly using racial slurs.
No university policy, Justice Scott Delconte wrote in 2021, "allows the University to punish fraternities or the independent, off-campus actions of former guests."
The Syracuse students themselves, according to a university conduct board, found that "none of its fraternity members uttered any derogatory or racially offensive statements," Delconte ruled.
MORE: CSU ignores demand for 'hate speech' monitor
IMAGE: Dzelat/Shutterstock.com
Like The College Fix on Facebook / Follow us on Twitter