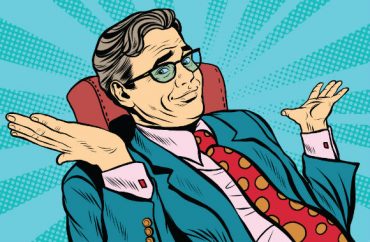 Federalist writer exposed story as widely false
Syracuse University awarded a political reporter at The New York Times Magazine and GQ for a feature that was apparently filled with errors and blasted as a "hatchet job" by another journalist.
Jason Zengerle wrote a feature story for the Times' magazine titled "How Devin Nunes Turned the House Intelligence Committee Inside Out," an article purportedly detailing "how the chairman of the House Intelligence Committee helped defend President Donald Trump from his enemies," according to the university's press release.
Yet as Mollie Hemingway at The Federalist argued, Zengerle's feature was little more than a hatchet job against Nunes.  "The only problem is the case [Zengerle] attempts to make is riddled with errors and full of embarrassing and deliberate material omissions," Hemingway wrote at the time.
One of Zengerle's claims asserted that Nunes incorrectly believed the Obama Administration disregarded evidence that al Qaeda was stronger than it appeared for political purposes. Nunes investigated whether or not this claim was true, and as Hemingway pointed out, he was vindicated:
Far from conspiratorial, Nunes' pursuit of transparency was quite successful. Nearly half a million documents were finally made public in November 2017. One of the claims this release debunked was that al-Qaeda had been weakened by being cut off from an isolated Osama bin Laden.
Hemingway explained how other journalists who reported on the cache of documents came to the same conclusion that "Zengerle's characterization was wrong and flat-out inaccurate."
Zengerle's article also claimed that Nunes ran on a conspiracy theory to get elected to the board of trustees of his school's alma mater. Zengerle wrote that Nunes believed his alma mater was planning to sell a farm, and Nunes ran for a position on the school's board of trustees to save it. Zengerle's big scoop was that the farm didn't need saving, and Nunes allegedly ran on a conspiracy theory to win the election to the board.
Once again, the story proved to be wrong, Hemingway explains:
Nunes said his campaign focus wasn't even on saving the farm, although it was an issue of concern to constituents, focusing instead on how he'd bring a "new vision" to the board of trustees. Zumwalt also found it interesting that the paper includes a complimentary quote from him praising Nunes' work as trustee. "They weren't trying to make the case that he was a lousy trustee, but that he jumps to conclusions," he said.
Another sensational claims Zengerle made included Nunes sending a staff member to Germany to investigate an American drone operator, which Hemingway wrote turned out to be false as several sources on the House Intelligence Committee said the staff member never traveled to Germany.
Zengerle's work is indicative of "partisan ax-grinding and lack of fact-checking," Hemingway wrote.
The article was chosen from more than 100 entries, according to Syracuse's release.
Read Hemingway's breakdown here and Zengerle's original article here. Read the school's press release here.
MORE: Firestorm surrounds NYU journalism prof
IMAGE: studiostoks / Shutterstock.com
Like The College Fix on Facebook / Follow us on Twitter