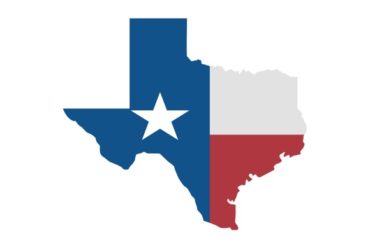 The Texas Commission on Community College Finance has developed a proposal to link community college funding to measurable student outcomes.
The commission was charged by lawmakers to suggest new ways of funding Texas community colleges. It was "established in the 87th legislature, tasked with evaluating how the state distributes funds to community colleges," KXAN reported.
The current formula allocates state funding to community colleges based largely on their share of instructional hours delivered, according to the commission's draft report, dated Sept. 3.
However this structure "does not fully recognize noncredit programs that are increasingly important for meeting workforce demands," the report stated.
The current system also "creates challenges for smaller and rural serving colleges, especially in communities with declining populations or lower taxable valuations. Many of these colleges lack the resources needed to ensure students from their service areas will remain competitive in the regional or state workforce."
With that, the commission recommends basing funding levels on "measurable outcomes," including:
• Credentials of value, including degrees, certificates, and other credentials from credit
and non-credit programs that equip Texas students for continued learning and
greater earnings in the state economy;
• Credentials of value awarded in high-demand fields; and
• Students who transfer to four-year universities.
The Texas Commission on Community College Finance is scheduled to meet and discuss its report Sept. 12 as it works to present a final proposal to state lawmakers by November.
"So far, the recommendations have largely been met with enthusiasm from community college leaders," reported the Texas Tribune.
"There's a deep tension between what we're seeing right now in community college enrollment and what we're seeing happening in our Texas workforce," Harrison Keller, Texas' higher education commissioner, told the Tribune. "We have growing needs for Texans who have the kinds of credentials that are awarded by community colleges, and employers are saying they are having trouble finding the skilled workforce they need."
"We've got strong momentum to drive some historic change in our community college finance system."
According to the commission's report, the outcomes-based funding proposal is "both aspirational and achievable."
The recommendations, if implemented, would give "Texans' access to two-year colleges and create far greater opportunities for students to earn credentials of value that prepare them for well-paying, high-demand jobs in our changing economy," it stated.
"The Commission's recommendations will require a significant state commitment of new funding for formulas, student financial aid, and targeted investments in community college's capacity. These proposals are squarely focused on meeting the individual needs of hundreds of thousands of Texas students and employers. At the same time, they are designed to support a broad range of state and local policies that will serve a diverse range of communities and student populations."
MORE: Price-fixing lawsuit against elite universities can continue, judge rules
IMAGE: Holovatiuk / Shutterstock
Like The College Fix on Facebook / Follow us on Twitter