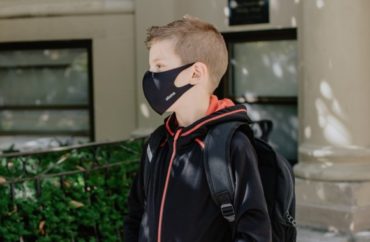 If an HHS nominee cannot wear a mask properly, a second-grader probably won't either
"Lubbock-Cooper ISD will no longer require individuals to wear facial coverings," officials with the school district recently said.
The Texas school district appears to be one of the first school districts in Texas to lift its face covering requirement following Governor Greg Abbott's revocation of a statewide mask mandate, put in place in July.
"Students and staff members who wish to continue wearing facial coverings are certainly permitted to do so," the school district said. "The district will continue disease mitigation practices, including frequent hand washing and enhanced cleaning process."
Some school districts have announced plans to continue the mask mandates, according to click2houston.com while others said they will wait for the Texas Education Agency to release further guidance.
The school district has nine schools, including two high schools, one middle school and six elementary schools. The decision follows the science on mask mandates and coronavirus.
Masks provide minimal benefit to children
The benefits of a mask mandate are already suspect, due to the low transmission rates between children and adults. Even college students, rarely transmit coronavirus during in-person learning, according to research from Indiana University-Bloomington.
Two University of Vermont medical school professors published research in July that found that COVID transmission in schools is low and not a threat to the public health.
"The key takeaway is that children are not driving the pandemic. After six months, we have a wealth of accumulating data showing that children are less likely to become infected and seem less infectious," William Raszka said in a university news release.
The American Academy of Pediatrics has also said children should only be required to wear masks when they can wear them comfortably and when the benefits outweigh the consequences. It seems doubtful that a 2-year-old can properly wear a mask and put it on, considering that doctors don't even wear them correctly.
For example, Rachel Levine, President Joe Biden's nominee for assistant secretary of Health and Human Services, put an entire hand on the face mask (below) during a committee hearing. Levine is a pediatrician and is supposed to advise Biden on COVID response policies.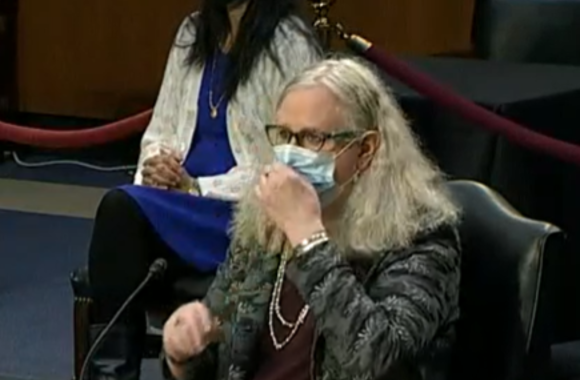 Yet Levine's entire hand covered the face mask, which renders it practically useless according to the CDC.
It's not worth it to expect kids not to fidget with their masks or wear them properly. Some kids definitely can do so, but the chances are small and the benefits smaller.
MORE: Illinois high school sports officials require masks while playing basketball
IMAGE: Kelly Sikkema/Unsplash
Like The College Fix on Facebook / Follow us on Twitter