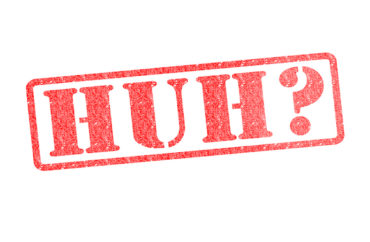 The Texas State University Student Government recently issued a resolution calling a "coming out as conservative" (on a liberal campus) event "homophobic."
The Texas State chapter of Young Conservatives of Texas held the event on October 8 which featured a metaphorical closet through which conservative students could walk and "reveal" their politics.
Hey #txst students! Come make your voice heard about how difficult it is to be a conservative on liberal college campuses. pic.twitter.com/rMovjk9hPz

— YCT TXST (@YCT_TXST) October 8, 2019
This did not sit well with, among others, Student Senator Colton Halter who labeled the YCT's idea "homophobic" during Student Government's order of the day, according to The University Star. Student Government President Corey Benbow added that the YCT "affected […] students in an offensive manner."
The resolution "disapproves of the student organization for violating the shared values of Texas State and expression of homophobia and bias."
"If we are not going to take strong steps toward the ounce of things happening on our campus that affect our student body then why are we here? What are we doing?" Benbow said.

Benbow said the mockery and offensive acts toward the LGBTQ+ community do not reflect campus values and need to be condemned.
So … the LGBTQ community "owns" the term "coming out of the closet"? And any reference to such which does not include individuals from this group is "insensitive"?
Various Twitterites mocked the YCT's Twitter post with comments ranging from "aw you must be going through so much!!" to "Cute I've had friends kicked out of their homes for coming out as lgbt" and "wow y'all's life is SO hard."
And then there was the "serious" stuff:
Disgusting that you have to "come out" as an adult virgin and that it's not widely accepted 😔

— A(AAAAAH!)J (@DeadEyeDraw) October 9, 2019
It's cool y'all can smile and laugh about your oppression and make cutesy videos feigning coming out instead of attending funerals and visiting the graves of your friends who have been murdered for being LGBTQ.

— Jayden Kole (@JaydenKoleMusic) October 9, 2019
MORE: UCLA candidate 'homophobic' for parodying queer competitor's dance vid
MORE: 'Homophobia' blamed for U. Chicago gay party shutdown
IMAGE: chrisdorney / Shutterstock.com
Like The College Fix on Facebook / Follow us on Twitter