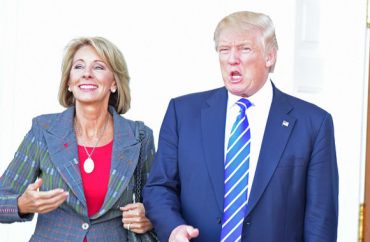 Failed to consider race-neutral alternatives each year
The Supreme Court's jurisprudence on affirmative action in college admissions is not a blank check to admit students based on their race.
It's supposed to let colleges consider race as one of many factors, if race-neutral alternatives can't ensure similar diversity.
Fresh off its NCAA championship loss to the University of Virginia, Texas Tech University endured more humiliation: The Wall Street Journal exposed its agreement with the Trump administration to end admissions practices that violate Supreme Court precedent.
The public university reached a resolution with the Department of Education in February to end a 14-year investigation into its medical school's admissions practices.
It's not allowed to consider race at all unless it submits an analysis of "why race would be a uniquely useful factor to consider" and the department approves it:
According to the resolution agreement, the medical school wasn't annually reviewing whether race-based measures in admissions were necessary. Therefore, they couldn't rule out that other factors like whether the applicant is a first-generation college student or is bilingual could yield similar levels of diversity, according to the agreement.
The undergraduate and pharmacy schools haven't used race preferences for several years. The medical school's justification for its negligence was that "doctors from different backgrounds could best serve Texas' racially and ethnically diverse communities," according to the Journal.
General Counsel Roger Clegg of the Center for Equal Opportunity, which filed the complaint in 2005, said the action showed the Trump administration was "taking seriously its responsibility to enforce civil rights in a way that protects all Americans" and make schools justify their continued use of race preferences.
Former Office for Civil Rights head Catherine Lhamon, who forced colleges to choose between federal funding and due process for students accused of sexual misconduct, said the Trump administration was "actively" trying to "discourage" schools from using race preferences even though they remain legal in limited circumstances.
MORE: Public university intentionally discriminates against men to boost female profs
IMAGE: a katz/Shutterstock
Like The College Fix on Facebook / Follow us on Twitter