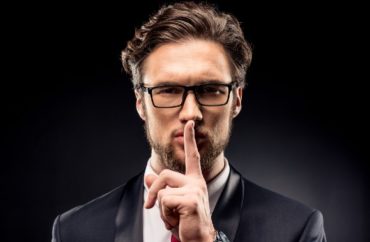 A civil liberties group said this hurts journalism, 'chills discourse'
The University of Texas at San Antonio requires professors to route all media requests through its press office, barring them from speaking directly to reporters.
Faculty who receive phone calls from the media are required to "explain that all UTSA media interviews must be directed to University Strategic Communications." When professors are emailed for comment, they must "[i]mmediately contact" the "media relations liaison and forward the reporter's email," according to a page on the Strategic Communications office's website.
This policy harms faculty, journalists and the general public according to a higher education civil liberties nonprofit.
"When a professor is required to contact university public affairs before agreeing to an interview, that's not advice. It's an unconstitutional prior restraint," Lindsie Rank, a program officer with the Foundation for Individual Rights in Education told The College Fix via email.
"While faculty members should be free to consult with a public relations professional before doing a media interview if they want to" Rank said, "this should not be a requirement."
"Imposing such a requirement certainly chills discourse between the academy and
the press, who act as conduits for the public," the program officer said.
The policy also prevents the public from hearing from faculty with expertise on a particular issue.
Rank said:
Especially at public institutions, the public has a right to know about things going on on campus, and faculty have the right to share their perspective on campus events with the public, by way of the media. Additionally, faculty are often subject matter experts, and their expertise may touch on controversial topics about which the university may rather they keep quiet. Policies like UT San Antonio's stifle the exchange between faculty and the public by putting professors in a sticky situation wherein they must consult with university staff members before sharing information with the media that may be critical of the university or controversial.
She also said that the media policy can be a form of "censorship by starvation" where media professionals shut off access to commentators, making it harder for journalists to obtain necessary information to cover a topic.
The Fix emailed the general media email address for the Strategic Communications office twice in the past week but did not receive a response. The College Fix asked how long the policy has been in place and what would happen if a professor spoke directly to the media.
It is not immediately clear if professors are following the policy.
The Fix sought to test the policy and reached out to three professors to ask about the effect of COVID on teaching this semester. One professor did respond but did not loop in a media liaison. Instead, the professor referred The College Fix to a different faculty member.
Media relations censorship is a growing problem, FIRE says
Reporters could run into a media relations wall at other universities besides UTSA, according to Rank.
The program officer said FIRE previously contacted "15 high-ranking colleges and universities with policies similar to the UT San Antonio policy" and asked them to amend their regulations.
"After our advocacy, UC Berkeley and Northwestern University both revised their policies," Rank said. "Florida Atlantic University also recently revised their media policies after we shared concerns about the effect their policies would have on student journalists and faculty speech rights."
Unwritten policies can also freeze communications, too. Rank told The Fix there are some universities with "practices of informal policies" that require employees to seek permission from an administrator before engaging in an interview.
"So there certainly are not only institutions that share these policies publicly or have them formally on the books, but also institutions that keep them private and/or off the books," Rank said.
MORE: Free speech advocates warn of censorship on campus
IMAGE: Lightfield Studios/Shutterstock.com
Like The College Fix on Facebook / Follow us on Twitter