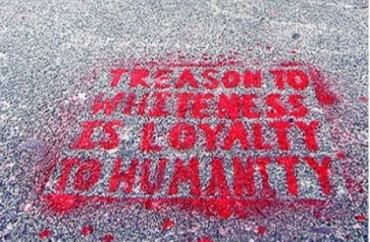 If you haven't yet taken notice, there's a cult blossoming across the land, and it's called "anti-whiteness."
Devotees to anti-whiteness may not have their hearts completely dedicated to its preachings, however. Like many Christian "converts" of half a millennium ago, they practice the faith only out of self preservation.
At least these days — so far — heresy to anti-whiteness won't cost you your life. You'll just be "cancelled" on social media and elsewhere … which in extreme cases may feel like a fate akin to death.
But there are many, many true believers out there, eager to demonstrate allegiance to the teachings of Kendi, DiAngelo, et. al. with a devotion bordering on obsession. And they want you to know it about.
And to join the cause.
Take Benjamin Boswell, a Baptist minister in North Carolina and former adjunct of political theology and ethics. In an op-ed for Baptist News, he starts off like he's at an AA meeting (which he later acknowledges): "Hello, my name is Ben and I'm addicted to whiteness."
"I can't pinpoint exactly when it started, but I know I wasn't born this way," Boswell confesses. "No one is born addicted, but I was nursed and raised by addicts who were reared by other addicts."
The minister proceeds to lay out the signs and sins of whiteness, with which most you are no doubt familiar. Whiteness is the "well-nurtured love child of Christianity and American's [sic] 400-year-long adulterous affair," Boswell says. He says whiteness is an "illness" and a "pathology"; unawakened white people continue to believe whiteness is "good, natural, beautiful or neutral."
But those enlightened by Kendi-ism and DiAngeloism know whiteness is "a force for evil and oppression in the world; a false religion that opposes love, life and flourishing for all of creation."
Devotees to the cause want to know how to get more people to accept Kendi-ism/DiAngeloism. What if, Boswell asks, "we started an AA for whiteness?"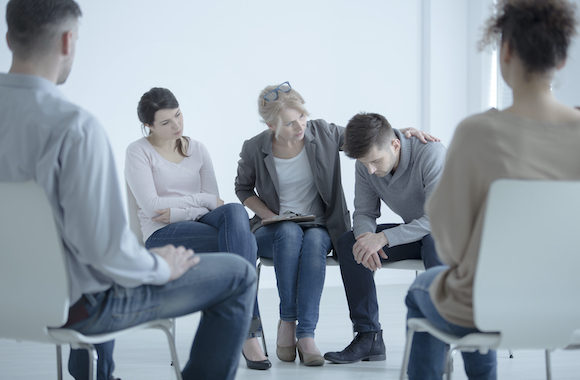 But … to what end? To get folks to acknowledge the country's past racial sins? Who doesn't do that these days — except fringe hardcore racists with Neanderthal-sized brows?
Boswell, like Kendi, DiAngelo and their acolytes doesn't offer solutions. The "cure" is merely being wordy — using the power of enlightened (and invented) vocabulary to sound sincere about a topic with which college students and the wannabe cultivated suck up in an eagerness to "fit in."
This recent piece from The Duke Chronicle is a perfect example: Whiteness, the article's subjects say, "needs to be decentered." Anti-blackness "and its manifestations are complicated," they argue, and people "need to talk about that together because we're all just trying to figure out how to survive toxic whiteness."
The lack of solutions is an essential part of the whole anti-whiteness schtick. Glenn Singleton, who runs the misnamed "Courageous Conversations" program even says so outright: "Expect and accept non-closure." It's brilliant, actually; no resolution means institutions will keep shelling out five figures for a few hours of anti-whiteness preachers' time.
The schtick's foundations come from critical race theory (CRT), which has exploded of late. CRT says whiteness's focus on "rationality, debate and traditional Western concepts like free speech can tie us to established ideologies and numb us to the pain of those around us."
We can only hope we'll eventually see a return to the wisdom of former Seventh Circuit Judge Richard Posner who called CRT "the lunatic core of radical legal egalitarianism":
"Rather than marshal logical arguments and empirical data, critical race theorists tell stories — fictional, science-fictional, quasi-fictional, autobiographical, anecdotal—designed to expose the pervasive and debilitating racism of America today. By repudiating reasoned argumentation, the storytellers reinforce stereotypes about the intellectual capacities of nonwhites."
MORE: USC professor defends tweet promoting violence against whiteness
MORE: U. Minnesota lecture features 12 step recovery program for whiteness
IMAGES: Josh Parrish / Flickr.com; Photographee.eu / Shutterstock.com
Like The College Fix on Facebook / Follow us on Twitter