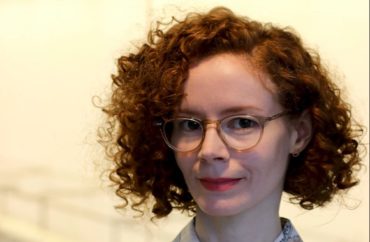 'A malicious attack […] on me as a teacher [and] on anti-racist pedagogy writ large'
There's a growing predilection among progressives to, in the face of criticism, refer to their philosophical opponents as terrorists — specifically "stochastic terrorists."
According to Dictionary.com, "stochastic terrorism" is defined as "the public demonization of a person or group resulting in the incitement of a violent act, which is statistically probable but whose specifics cannot be predicted."
One of Harvard's best and brightest, David Hogg, recently tweeted that "what republicans [sic] are engaged in has a name. It is called stochastic terrorism."
Hogg, who rose to prominence after the 2018 Parkland, Florida school shootings, appeared to be piggybacking on the notion that conservatives are to blame for the recent Colorado Springs nightclub shootings. He had retweeted New York congressman Ritchie Torres' Twitter thread which said
The political leaders who keep stoking fear and hate against LGBTQ people and who keep obstructing any and all attempts at gun safety: I hope those demagogues will one day come to grips with their own role in the senseless shootings that inevitably follow.
NBC News's Brandy Zadrozny did the same thing, attributing (among other other things) conservative worries about the sexualization of kids to a "right wing moral panic." Fox News's Tucker Carlson addressed this on Monday:
Tucker Carlson rips into those who sexualize children and support "the sexual mutilation of children for no medical or scientific reason, simply because right now it is fashionable and consistent with a cult that has taken over a lot of the leadership of this country." pic.twitter.com/BJfYyIt4A6

— The Post Millennial (@TPostMillennial) November 22, 2022
As could be predicted, Hogg, Torres and Zadrozny were made out to be fools as the Colorado Springs killer turned out to be — wait for it — a non-binary individual who uses they/them pronouns and "Mx."
MORE: Student writer upset at The College Fix for covering her anti-white op-ed
The instructor of the University of Chicago course "The Problem of Whiteness" also is jumping on this stochastic terrorism bandwagon. In response to a student's criticism of the course, Rebecca Journey (pictured) told the local NPR outlet that the student, Daniel Schmidt, engaged in "cyberbullying" — and even "cyberterrorism."
After Schmidt's alleged "online campaign to cancel" the class, Journey said she's been subjected to "online harassment and death threats." Her email inbox was "flooded with racist, misogynistic and antisemitic attacks and threats after she was accused of 'anti-white' racism on a Twitter thread," according to the report.
Schmidt had told The College Fix earlier this month "Can you fathom the amount of outrage if a course called "The Problem of Blackness" were taught? Why aren't white students similarly outraged? Enough is enough. Things will become far worse unless students at every university call out anti-white hatred every time they see it."
Journey accused Schmidt of being directly responsible for what she's had to deal with, alleging he "deliberately misrepresented" her course in order to "stoke white grievance." "This was a malicious attack not just on me as a teacher, but on anti-racist pedagogy writ large," she said.
Schmidt told Breitbart.com that Journey should be "condemned" by U. Chicago for her accusations against him, saying "Leftists have ruined the lives of countless people they disagree with, canceling careers and waging harassment campaigns," He added the school would have undertaken a "months-long apology tour" if Journey's course was about any other racial group.
Though the sort of idiocy in which Journey et. al. take part now has an ominous new moniker (again, "stochastic terrorism" — ooohhh!), it certainly isn't anything new. Six years ago the American Association of University Professors complained that outlets like The College Fix were engaging in "politically motivated witch hunts" by "targeting" academics.
Fix founder John J. Miller responded thusly: "Students who challenge their teachers are neither harassers nor censors. They're journalists and whistleblowers, who find the one-sided politics of their professors to be newsworthy."
Around the same time, former Fix Assistant Editor Daniel Payne perfectly encapsulated the current phenomenon:
Consider the astonishing progression of events here: A professor tweets a gross and ignorant series of opinions, a news outlet reports on it – and it's the news outlet that gets criticized! Only in academia could such pretzel logic ever be taken seriously.
More succinctly: "The College Fix reports on higher education – and we're not going to stop."
MORE: U. Wisconsin prof worries College Fix reporting could 'harm her career'
IMAGE: U. Chicago screencap
Like The College Fix on Facebook / Follow us on Twitter