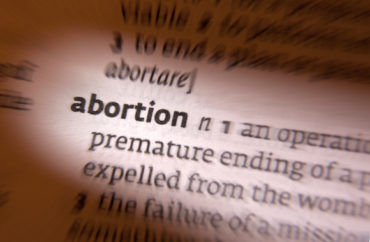 Champions of abortion just won't quit
Earlier this year a California senator introduced a bill in that state's senate that would have ordered all public universities in the state to provide students with abortion drugs on demand. The bill failed to become law. Now the measure has been re-introduced, and it stands a much more likely chance of coming to pass, as the state's incoming governor, Gavin Newsom, has signaled that he will sign it.
Such is the nature of abortion politics, particularly in California. There are few political issues that inspire such religious, almost cult-like devotion among its followers than abortion. It does not matter than abortion drugs are already perfectly accessible in just about every corner of California; there remains a few places that haven't yet been forcibly compelled to take part in the procedure, and they must be brought into the fold as well.
It is a terrible, terrible thing. We should spare a thought for the victims of abortion—those unborn boys and girls who have done nothing wrong, who are guilty of no crime, yet who nevertheless are subject to summary chemical execution simply because they happened to be conceived at a time inconvenient for their parents. It is deeply troubling that this awful institution continues to make inroads into every corner of our society, up to and including campus health centers. There is a miserable irony in mandating that "health centers" become purveyors of death, but presumably most California legislators are immune to irony.
Spare a thought, too, for the mothers who abort their children. They are not, as the pro-life movement claims, victims themselves, not exactly, certainly not in the same way as their babies—but they are tragic figures nonetheless, many of them duped and swindled by a culture that has convinced them that their children are expendable and they themselves should have no compunctions with killing their own babies. A young college woman should who finds herself pregnant should, at her most vulnerable moment, be supported and encouraged. The state of California has instead taken the novel approach of saying, more or less: "Burn that thing out of you." Abortion politics are brutal and uncompromising, and they are only getting more ruthless as time goes on.
MORE: Dead people: Coming soon to a California university near you
IMAGE: Steve Allen / Shutterstock.com
Like The College Fix on Facebook / Follow us on Twitter