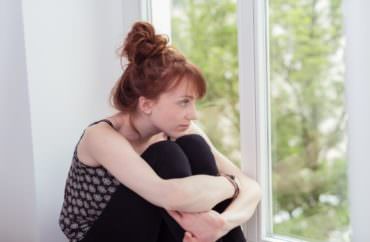 More like correctional facilities than vibrant campus communities, one observer notes
Students across the country are sounding the alarm about how various campus coronavirus restrictions are harming them, with many students saying they feel isolated and trapped inside their dorm rooms.
One woman told The College Fix that a Chinese international student she hosted during his high school years recently started attending a small private college near Manhattan — and is beyond bored. She said he told her he's been forced to effectively shelter in place in his dorm room, and now he's talking about moving back to China and taking his classes online because he's so fed up.
The Daily Tar Heel, the student paper of University of North Carolina, Chapel Hill, detailed the experience of several students who had to quarantine after testing positive for coronavirus.
The university put Erica Bass in "isolation housing" after she tested positive for coronavirus.
"Bass thought she'd be receiving a daily check-in phone call from Campus Health, as the person from Campus Health who'd answered her question via phone said she'd get a daily call," the Tar Heel reported.
But instead Bass never heard back from Campus Health unless she reached out with specific questions.
"Other students in quarantine and isolation housing on campus said they felt a similar lack of communication from the University while they waited for their test results or to get back to their daily lives," the Tar Heel reported.
MORE: Universities' coronavirus plans fail students with disabilities
It's not just at UNC.
Jordan Schachtel, a journalist and former Breitbart reporter, has collected testimonies from students, parents and adults across the country and published them on his website.
"America's college students are returning to campus for the Fall semester, and many are finding themselves in an environment that no longer resembles an academic institution, but something closer to a correctional facility for young adults," Schachtel wrote, noting campuses have been "transformed into some of the most restrictive environments in America."
One student at the University of Alabama reportedly told him, "I love this university but if I knew when I was in high school that I'd be staying in my room all day, I would've never gone to any college."
A student at Tulane University, which threatened expulsion for students who attended parties, compared his experience to being in prison.
"No gatherings over 15 people. Everyone's mental health is crumbling. Nobody is even sick and those who quarantine follow the rules," the student told Schachtel. "My guy and girl friends are all miserable. So many have been like this is prison we can't do anything."
Another person criticized Southern Methodist University for a double-standard on gatherings.
MORE: Campus safety expert explains how to safely reopen campuses
Students are "[t]hreatened with draconian honor code violations if they violate the rules and orientation was declared all virtual at the last minute," one person wrote on Schachtel's website.
"Yet today, the athletes, with permission of and active participation by the University, were permitted to organize a BLM march through campus."
The post presumably refers to an August 28 protest on campus.
A parent of a Vanderbilt University student also posted that "my daughter has not met nor spoken to a single person" and described the situation as "very depressing."
A commenter who appears to be a parent of a student at the University of South Carolina, describes the mental health problems facing students during the lockdowns as well as now.
"After four months of quarantine with no friends, she was desperate to go to campus so we encouraged it. I am sick with worry every day," the commenter wrote. "Not about the virus. About the mental anguish and social isolation they are forcing on our kids."
MORE: UT-Austin threatens punishment for students who host 'parties' amid coronavirus
IMAGE: Contrastwerkstatt/ Shutterstock
Like The College Fix on Facebook / Follow us on Twitter