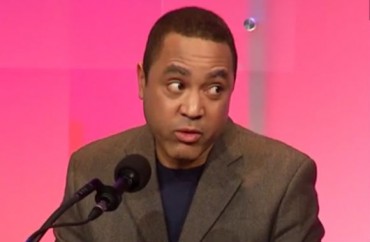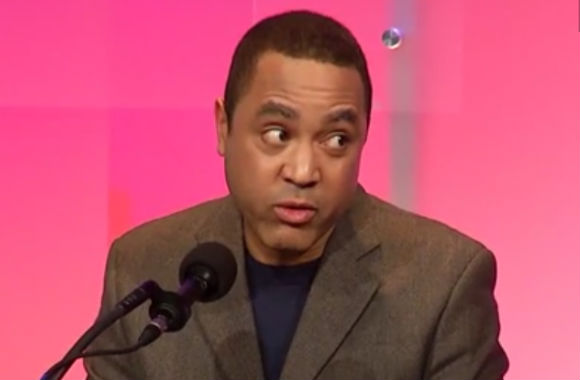 Activists insist 'we can only bow down in humble acquiescence'
Columbia University linguist John McWhorter argues that "the new religion" of anti-racism is reconstructing America's sense of morality, justice, education, personal expression and national identity.
In an excerpt from his new book on "Neoracists Posing as Antiracists," published in Persuasion, the black scholar and atheist wrote that anti-racism is a nonsensical new religion "posing as wisdom" and "world progress."
Many would argue with his assertion that anti-racism is a religion and that it poses a threat to a "Progressive America." But an interview program co-produced with Religion News Service might only take issue with McWhorter's second argument.
"Anti-Racism as a Spiritual Practice," which is dedicated to confronting "the racist ideas embedded within ourselves," started its second season in late January.
Hosted by Simran Jeet Singh, a visiting professor at Union Theological Seminary, the program draws from the ranks of anti-racist academics and activists. Guests have included Women's March co-founder Linda Sarsour and religion professors Anthea Butler at the University of Pennsylvania and Jennifer Harvey at Drake University.
According to Butler, its first guest, it's not enough to be a "well-intentioned" person: That attitude "doesn't mean crap to me" and "could get me killed." Harvey, the white author of "Dear White Christians," challenged the very idea of "colorblind thinking."
In its inaugural episode, Singh described the purpose of the show as studying racism's personal and systemic impacts, as well as how to "put what we learned into action, because if we don't, the ideas just stay in our heads and nothing changes."
Invited experts explain the dynamics of racism in American and world society, often confronting "whiteness" and white supremacy. Taking anti-racist action can come in the form of "wisdom" or grappling "with the racist ideas embedded within ourselves" or the "forms of racism all around us," Singh said.
Neither McWhorter nor Singh responded to several College Fix email inquiries last week. It's not clear whether Religion News Service received messages sent through its contact form, as the receipt page didn't load each time The Fix submitted a message.
'How can white people look at themselves in the mirror?'
McWhorter has referred to anti-racism as a religion for several years in his published writing and at Heterodox Academy's "Open Minds" conference in 2018.
In his Persuasion excerpt, he claims that anti-racist activists have a "sacrosanct" need to act as inquisitors and reveal people as "bigots." The scholar, who once convinced a Yale University audience that "free speech is threatened on campus," warned readers against the influence of their "liturgical concerns" and "gospel."
This anti-racist religion "has no place in the classroom," but determined activists are "headlocking us into making an exception, supposing that this new religion is so incontestably good, so gorgeously surpassing millennia of brilliant philosophers' attempts to identify the ultimate morality, that we can only bow down in humble acquiescence."
Unlike the Christian gospel, the religion of "Anti-Racism as a Spiritual Practice" does not appear to offer much in the way of redemption.
In the program, Singh claims to base part of his spiritual and political philosophy on the James Baldwin quote that "if I love you, I have to make you conscious of the things you don't see." Likewise, he takes inspiration from the former Communist political candidate Angela Davis, who said "we must be anti-racist" instead of "non-racist."
The first episode of the program fulfilled this vision head-on with Butler, who also teaches Africana studies and helped organize last fall's "scholar strike" to protest institutional racism.
MORE: McWhorter wins free-speech debate at Yale
"I'm going to say something really harsh," she said in discussing the death of George Floyd in Minneapolis:
I mean, my thinking after this was basically like, how can white people look at themselves in the mirror? … How can you think about your whiteness in a different way? How do you reconcile that? Do you just push that away and say, that's not me? Do you feel race? Shame?
Butler claimed that whiteness has affected her life "in every way," leading her not to trust white people. Even when she was in a relationship with a white person, she felt difficulty conveying her love, because Butler didn't "trust them to hold that love."
She blamed part of this on the weight of experiencing microaggressions, which causes others to say things or act in a way that they "don't want to say." It's the reason why black kids sit at the same lunch table in school: "They're tired of the little remarks that you don't understand."
Asked to define white supremacy, Butler gave examples such as a colleague getting an undeserved promotion and a white woman instinctively grabbing her purse as she sees a black man coming. Amy Cooper, the white woman who threatened to call police on "an African-American man threatening my life," showed the man "exactly how white power, white supremacy works."
Singh added that "you don't have to be white" to think in white supremacist terms. Despite his South Asian descent, because he was born and raised in America, Singh said he has white supremacist ideas in his head, such as suspicion of black men on the street.
According to Butler, even the image of a white Jesus, the existence of charter schools, and American evangelicalism are doused in white supremacy. Evangelical Christians have a hard time seeing systemic racism because evangelicalism promotes an individualistic view of human beings, she said.
No one is absolved from taking action simply because they think they are "nice to black people," according to Butler: They must "take down the structure that's killing people."
MORE: Professors push critical race theory through massive #ScholarStrike
This fear of looking racist is what anti-racism exploits, McWhorter wrote in his Persuasion excerpt, distinguishing between first-, second-, and third-wave anti-racism: None of the "catechisms" of the third wave "makes any sense."
Anti-racism is a "totalitarian and unnecessary kind of cultural reprogramming," he said, directing his reproach at two prominent authors: Ibram Kendi and Ta-Nehisi Coates. "Many will see me as traitorous in writing this as a black person," McWhorter said. "They will not understand that I see myself as serving my race by writing it."
The religious expression of anti-racism is only a subset of the movement, he clarified: "the vast majority" are not "the especially abusive type."
What is problematic is "the degree to which the perspective has come to influence so many less argumentative but equally devout people," McWhorter wrote. This group has seen its numbers grow over time, and their "buzzwords have the effect of silencing those who see" anti-racist ideas as imperfect, "but aren't up for being mauled."
The most stringent lambaste people for things that recently as a decade ago "would have been thought of as petty torts or even as nothing at all," and embrace policies "that hurt black people as long as supporting them makes you seem aware that racism exists," he said.
The religious perspective means that one must "pretend" that America has made no real progress on racism and hope against the possibility of making progress for fear of being deprived of a "sense of purpose."
Children need 'toolkits to grow anti-racist moral imagination'
While McWhorter rhetorically asks readers how to stop anti-racist activists "from influencing the education of our young people any more than they already have," Drake University's Harvey is explicitly focused on education.
In her episode with Singh, the author of the 2018 book "Raising White Kids" challenged the notion of "colorblind parenting." She claims that this idea comes out of misreading Martin Luther King Jr.'s "I Have a Dream" speech where he says he wants his children to "not be judged by the color of their skin, but by the content of their character."
Harvey likens colorblind parenting to a miscommunication between parent and child. If a parent tells their child repeatedly that the sky is green, the child will eventually believe it: What is actually being communicated is "mistrust," and a miswiring of reality.
Colorblind parenting is "based on this idea that there's something wrong with difference," Harvey said, as if "there must be something wrong or bad with color." Colorblindness is often used in reference to "darker skinned people, and so subconsciously what our children hear is, oh, there's something wrong with having dark skin. We're going to be nice and not point that out."
The idea that racial differences should be ignored prevents racism from being challenged. Children cannot be anti-racist activists if they've been denied the "toolkits to grow anti-racist moral imagination," according to Harvey.
MORE: Get ready for the National Anti-Racism Teach-In
'Not just here to point our fingers at the people around us'
In the second season premiere, Singh explained that digging deep into racism "with sincerity and vulnerability" is what he means by anti-racism as a "spiritual practice."
"We're not just here to point our fingers at the people around us and tell them they're wrong," he said. "Instead, we're here to make meaningful change with the understanding from our diverse wisdom traditions that change starts from within."
Prof. Anand Venkatkrishnan, an intellectual historian at Columbia University, reflected this approach by suggesting anti-racist activists penetrate the "hearts and mind" of people in order to persuade them to their point of view.
Recounting his experience of becoming politicized while growing up in multicultural California, he wrongly thought that the "retrograde traditions of white supremacy were a thing of the past."
Venkatkrishnan's background as the son of a Hindu preacher led him to confront whiteness and race through a deep study of the religious tradition he had inherited.
While studying the classics in college, he decided to resume his childhood Sanskrit studies and quickly recognized that mainstream classical works had a clear "racial dimension" to them.
He realized the importance of being an anti-racist activist, not just merely declaring oneself to not be a racist, after uncoupling the complex dimensions associated with casteism.
This is why "with racism, we need words like structural or institutional racism" to encompass the range of racism, Venkatkrishnan said.
To persuade others to see his point of view, Venkatkrishnan said becoming friends with others and understanding the relations that form their lives – an approach he gets from Buddhism – is a crucial activity.
Citing his study of history, he said "there is no one way of being, believing, or belonging in the world" and "our current ways are by no means uniquely privileged." This lets him appreciate identities beyond those ascribed by uncontrollable circumstances.
MORE: Black professor warns universities about 'destructive' anti-racism demands
Muslims are 'inherently anti-racist based on our faith'
Previous guests seem less interested in winning hearts and minds.
Women's March activist Sarsour is known for her activism with the boycott, divestment and sanctions movement, which seeks to deny Israel's existence as a Jewish state. She wrote "We're Not Here to be Bystanders: A Memoir of Love and Resistance."
According to the Anti-Defamation League, BDS "is rampant with misinformation and distortion." The Zionist Organization of America accused her of being a "Jew Hater." Sarsour stepped down from the Women's March in September 2019 along with other co-founders, following claims that the organization was frothing with anti-Semitism.
Even Democratic presidential candidate Joe Biden condemned Sarsour last summer. His spokesperson said "Biden has been a strong supporter of Israel and a vehement opponent of anti-Semitism his entire life, and he obviously condemns her views and opposes BDS, as does the Democratic platform."
Singh introduced the Palestinian-American as someone whose "unwavering commitment to justice is something unlike many of us have ever seen." Sarsour claimed that her "radicalizing moment" on racism occurred when her childhood peers asked her where she was from.
While her friends could point to Haiti or the United States on a map as their place of origin, Sarsour was unable to identify Palestine, as Israel filled the location. "Do I not exist?" she asked herself.
For Sarsour, whenever she mentioned her place of origin, the conversation immediately turned "political." This "tells you everything you need to know about the politicization of our bodies and really of our existence," she said.
Though Islam is not a race, Sarsour claimed that "Islamophobia is racism is because the way in which Muslims have been treated in America has been in a racialized manner."
The surveillance of mosques, the creation of no-fly lists, and suspected terror watch lists all operate under a systemically racist assumption, she said, though Sarsour thinks the term "anti-Muslim racism" is more appropriate.
Islamophobes often conflate the religion with its adherents, she said, noting the example of female oppression in Saudi Arabia or the presence of patriarchies and dictatorships in Muslim countries.
"Muslims are flawed human beings. Muslims can be racist," Sarsour said: But if Muslims would simply follow in the footsteps of the prophet Muhammed, "we would all just be kind human beings. We're already inherently anti-racist based on our faith."
While she's grateful to have many white women as allies, many have unacknowledged racial privilege that allowed them to "walk away" from conversations on race.
"Why is … the response to talking about race … always [that] we're being divisive?" she asked, referring to complaints from "white women" about the Women's March. "Talking about race allows you to have a larger analysis that brings everybody in, that makes everyone feel seen in the conversation."
Sarsour recounted changing some "outraged" minds about using the Women's March to "engage in BDS," some white women were "outraged about it."
She told them:
Ladies, you're protesters. Don't you want to be able to have your right to boycott and divestment to be something that … you have control over that is protected by the Constitution of the United States of America?
MORE: Schools slammed for inviting 'Jew Hater' to speak at conferences
IMAGE: Intelligence Squared US screenshot
Like The College Fix on Facebook / Follow us on Twitter