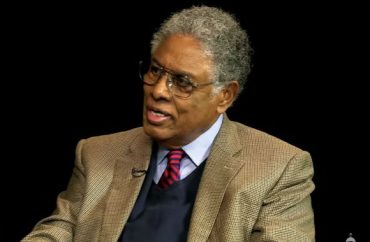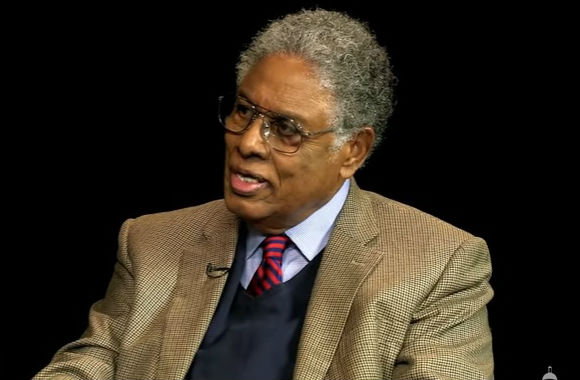 Thomas Sowell is often called "the smartest person in the room" by those who know him. A newly released documentary explores how he earned that honor, and why he is considered by many as one of the greatest intellectuals of modern American conservatism.
"Thomas Sowell: Common Sense in a Senseless World" debuted last week. The one-hour film by Free to Choose Media is available to view for free on YouTube and Vimeo, as well as on Amazon Prime.
It traces Sowell's life, starting from his humble beginnings in North Carolina and his coming of age in Harlem. It then follows his footsteps as he made his way as a student and then educator at such campuses as the University of Chicago, Harvard, Columbia, Cornell and UCLA.
The film tackles his evolution as a Marxist to a limited-government and free market economist.
It also delves into his passion for school choice, his talents as an amateur photographer, his interest in late-talking children, and how his world travels shaped his scholarly work.
It's narrated by The Wall Street Journal's Jason Riley, who described Sowell as an honest intellectual who spent his career "putting truth above popularity" and following "facts where they lead."
Sowell, when asked why he abandoned Marxism, was able to answer that question in a word: "facts." But he also mentioned a brief stint working inside the federal government made him realize it holds no true solutions.
The documentary peppers in interviews by some of Sowell's intellectual peers, such as Walter Williams, Larry Elder, Steven Pinker and Victor Davis Hanson, who described their friend as someone who fearlessly and relentlessly sought the truth through intellectual honesty, asking the right questions, and following facts to their logical conclusion.
The film notes, for example, that it was his time teaching at Cornell in the 1960s that led him to witness and learn firsthand about the mismatch concept, in which black students who do very well at other schools are recruited in name of affirmative action to schools where they are in over their heads, creating animosity, angst, division, and sometimes academic failure.
The documentary also tackled Sowell's take on the welfare state, which he sees as something that disincentivizes success, especially for and within the black community.
As the film tracks Sowell's life, his prolific writing career and his published works as a scholar at Stanford University's Hoover Institution, it drops in some of his poignant quotes, such as: "If you have always believed that everyone should play by the same rules and be judged by the same standards, that would have gotten you labeled a radical 50 years ago, a liberal 25 years ago and a racist today."
Today, at age 90, Sowell's thoughts on economics, history, race and politics have not only already influenced countless Americans throughout the decades, but are sure to stand the test of time and serve as a lasting conservative legacy in the generations to come.
MORE: Marxist-turned-free-market economist Thomas Sowell writes his final syndicated column
IMAGE: Hoover Institution / YouTube screenshot
Like The College Fix on Facebook / Follow us on Twitter