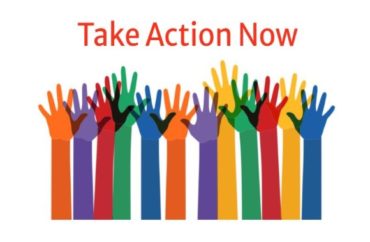 Parents, educators and activists are taking on left-leaning school curriculums in a variety of ways, from speaking out and filing lawsuits to crowdsourcing solutions and creating alternative educational resources.
In California, for example, a group called "Educators for Excellence in Ethnic Studies" has banded together to lobby for the removal of critical race theory from the state's ethnic studies model curriculum.
We have ONLY until Jan 21 to tell the CA State Board of Ed to take #criticalracetheory out of the CA #EthnicStudies Model Curriculum. If approved as is, critical race theory will go to 3800+ schools in CA…and next to schools across the U.S. Act Now!
➡️ https://t.co/7zjFZkpvMZ pic.twitter.com/8ENANFkDOd

— Lori Meyers – Educators 4 Excellence in ES (@TeacherMeyers) December 27, 2020
The group is critical of the California Ethnic Studies Model Curriculum draft, which "continues to be based on critical race theory."
In an email to The College Fix, the group's leader, Lori Meyers, said educators "are on the front lines of the effort to ensure that our students have enriching curricula and a safe secure learning environment."
Another activism group that recently launched to counter what its members contend is an extreme and radical curriculum in schools is No Left Turn in Education. The group launched last fall and now includes chapters in 18 states.
Its members write letters to school leaders and share their concerns on social media, among other activities.
Elana Yaron Fishbein, the organization's founder, told The College Fix in an interview that the "most dangerous arena is K through 12 education."
"It's like Lenin said, 'Give me your kids for eight years so I can turn them into good Bolsheviks,' and that's what they're doing," she said of the left's push into schools.
Not only are schools spending an enormous amount of time on "injecting poison" into their hearts and minds, but also huge sums of money, Fishbein said.
"They're doing it on our money," she stated. "This is our taxpayers' money and they are using it to actually destroy us."
Fishbein said that No Left Turn in Education seeks to inspire and support parents as they reclaim the primary role in their children's education. No Left Turn in Education members share concerns, support one another, and provide resources for each other in their fight against K-12 "indoctrination."
"What I would like to accomplish is to see all those parents, grandparents, concerned citizens, everybody getting up, waking up and voicing their objection and pushing back and getting involved for the future of their family, their children, their communities, and our nation," Fishbein said.
In addition to activism, some groups are producing resources to allow parents to become their children's main teachers instead of leaving it all to government-funded schools.
PragerU recently launched PREP or "PragerU Resources for Educators & Parents," an online community aimed at helping parents and educators combat what it calls the "leftist propaganda" being taught in schools.
"For decades, our schools have taught that America is not a land of plenty but a nation of systemic oppression and inequality. Students learn half-truths or lies to make them feel ashamed of being American. We risk losing our youth to this leftist propaganda," its website stated.
To counter that, PREP offers podcasts as well as online discussion forums where parents can "share ideas, experiences, best practices and crowdsource solutions to what many patriotic parents and educators are facing," according to a news release from PragerU.
"Also included are specially-designed educational materials developed by PragerU. PREP will cultivate fellowship among thousands of parents and educators, catalyzing solutions to common challenges," according to the group.
Focus on the Family, a well-known evangelical Christian nonprofit ministry, and its partner organization Family Policy Alliance, also recently published "Back to School—for Parents," describing it as "a busy parent's guide to what's happening in your children's classrooms and practical steps you can take to protect them."
According to their press release, the free guide is "full of surprising facts and helpful resources," designed "to help parents address issues students may face in the classroom (and beyond)."
And in some of the more extreme measures, some parents are taking schools to court.
Late last year, a Nevada mother sued her son's charter school for forcing him to take a class that promotes hostility against whites as a race.
Around the same time, a Missouri family sued a Catholic girls school for its heavy-handed implementation of critical race theory.
MORE: 'No Left Turn in Education' movement gains steam: 'The silent majority is waking up'
IMAGE: Educators for Excellence
Like The College Fix on Facebook / Follow us on Twitter