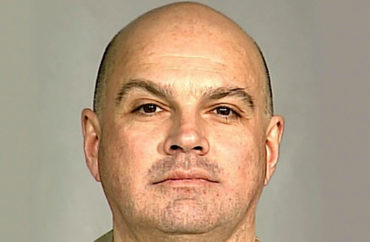 The trial of an alleged sex cult leader at Sarah Lawrence College began this week, 12 years after the plot initially took hold, according to prosecutors.
In 2010, then-50 year old Lawrence Ray moved into a dorm at Sarah Lawrence with his daughter, Talia, who was beginning her sophomore year at the small New York City-area college. Talia explained to peers that her father had just been released from prison and needed a place to crash.
From that point, Ray allegedly lured his daughter's friends into a group where he performed bogus psychological "therapy" sessions, pretending to solve their problems.
He cooked them meals and ordered food for them. He has been accused of manipulating them into giving them money, sometimes subjecting them to physical abuse. According to the indictment against him, he forced one student into a life of prostitution in New York City.
Ray has been charged by the Federal Southern District Court of New York with 17 counts of conspiracy, exploitation, forced labor, and sex trafficking. He has pleaded not guilty to the charges.
The entire incident took place over the course of a decade, finally leading to his arrest and indictment in 2020.
"For nearly a decade, Lawrence Ray exploited and abused young women and men emotionally, physically, and sexually for his own financial gain," Geoffrey Berman, then-United States Attorney in Manhattan, said after Ray was arrested.
Also facing trial is Isabella Pollock, a former Sarah Lawrence student who prosecutors have said served as Ray's lieutenant.
By the summer of 2011, Ray had moved out of the dorm and into an apartment on the Upper East Side of Manhattan, where a number of the students from Sarah Lawrence joined him. Here, Ray continued to groom students, lecturing them on his personal philosophy and conducting "therapy" sessions.
According to the indictment, during these sessions, Ray learned "intimate details about their private lives, vulnerabilities, and mental health struggles under the pretense of helping them."
Ray "alienated several of the victims from their parents, and convinced several of the victims that they were 'broken' and in need of fixing."
Over the course of these sessions, Ray berated the students, accusing them of both stealing and damaging property and trying to poison him and his family members.
According to prosecutors, Ray would extract false confessions from the students by subjecting them to sleep deprivation, psychological and sexual humiliation, verbal abuse, threats of physical violence, physical violence, and threats of criminal legal action.
Ray would then document these confessions and threaten to call the police on the students, many of whom were still teenagers, unless they paid him money.
He forced them to earn money to pay him, including draining their parents' savings in the amount of hundreds of thousands of dollars, opening lines of credit, soliciting contributions from acquaintances, selling real estate ownership, and through prostitution.
At one point, Ray allegedly forced two of the students to have sex with one another while he watched.
According to the indictment, Ray was able to extort approximately $1 million from five students; of those funds, over half was earned from forcing one female student into prostitution.
Ray's daughter has not been charged.
The story initially came to the public's attention three years ago, when New York Magazine published an article titled "The Stolen Kids of Sarah Lawrence" detailing Ray's sordid actions.
According to the story, Ray, who was suspected of being involved with organized crime, befriended Bernard Kerik, who Mayor Rudolph Giuliani would eventually name as his police commissioner.
Ray eventually testified against Kerik, who pleaded guilty to state and federal charges relating to Interstate. But Ray was later sentenced to a New Jersey prison stemming from charges relating to a child custody dispute. It was after emerging from this prison term that Ray moved into the Sarah Lawrence dorm with his daughter.
The College Fix attempted to contact a number of academics who specialize in cults, but none agreed to speak about the Ray case specifically. One said she could not answer because Russia's invasion of Ukraine has taken up too much of her time.
MORE: Writers group blasts Sarah Lawrence College for 'tepid' response to harassment of moderate professor
IMAGE: U.S. Attorney's Office
Like The College Fix on Facebook / Follow us on Twitter