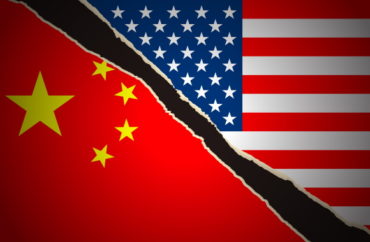 The United States has revoked more than 1,000 visas from Chinese nationals to prevent the theft of sensitive research, according to a State Department spokeswoman.
"As of September 8, 2020, the Department has revoked more than 1,000 visas of PRC nationals who were found to be subject to Presidential Proclamation 10043 and therefore ineligible for a visa," said the spokeswoman.
On May 29 of this year, President Donald Trump announced the policy of canceling the visas as a sanction against China for its passage of a law enabling crackdowns on demonstrators in Hong Kong. Trump also said the researchers were being used to steal new technologies and intellectual property from American universities.
In the past few months, researchers from universities such as Harvard University, West Virginia University, the University of Arkansas, Ohio State University, and Emory University have been either arrested or indicted based on their connections to Chinese talent recruitment programs, which U.S. officials have warned are fronts for the Chinese Communist Party.
The spokeswoman told media that the visas represented "high-risk graduate students and research scholars," and were thus "a small subset" of the students coming to the U.S. from China. Over 360,000 Chinese students currently study in the U.S.
On the same day the State Department revoked the visas, Secretary of State Mike Pompeo criticized the Chinese Communist Party for refusing to allow the U.S. Ambassador in Beijing, Terry Branstad, to run an op-ed in their propaganda newspaper, the People's Daily.
"The People's Daily's response once again exposes the Chinese Communist Party's fear of free speech and serious intellectual debate – as well as Beijing's hypocrisy when it complains about lack of fair and reciprocal treatment in other countries," Pompeo said.
MORE: Texas A&M professor arrested for hiding his relationship with China
IMAGE: Shutterstock
Like The College Fix on Facebook / Follow us on Twitter