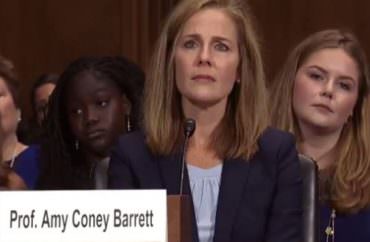 'Plausible inference' Title IX standard now used in four federal appellate courts
With President Trump nominating Judge Amy Coney Barrett for the Supreme Court on Saturday, court watchers are going through her opinions on the 7th U.S. Circuit Court of Appeals with a fine-tooth comb.
One that is alternatively drawing excitement and concern is Barrett's influential 2019 decision against Purdue University for how it ran sexual misconduct proceedings. Its reasoning has been adopted by three other federal appellate courts in just the past three months, applied to both public and private universities.
For accused students, nearly always male, who are suing their universities for sex-based discrimination in their Title IX proceedings, Barrett said the question for courts is: "Do the alleged facts, if true, raise a plausible inference" that the universities discriminated against accused students "on the basis of sex?" The opinion was unanimous on the three-judge panel.
In doing so, Barrett tossed aside previous – and more complicated – legal tests that courts had devised to evaluate such claims, such as "erroneous outcome" and "selective enforcement."
MORE: 7th Circuit rebukes Purdue for hiding evidence from accused student
Barrett's standard – now the precedent in the 3rd, 7th, 8th and 9th circuits – is so low that it will be "nearly impossible" for colleges to quickly dispose of lawsuits by accused students, Title IX lawyer Josh Richards told The Chronicle of Higher Education:
"It has really become an ingrained part of the culture at this point, in terms of the relationship between a university and their students," Richards said. "When, as a student, you are accused of serious misconduct, it's no longer the exception but the rule that you sue your institution." He called the trend "concerning."
Advocates of campus due process have praised Barrett's test for its simplicity and friendliness to accused students, who had previously found it difficult to plead anti-male bias in their proceedings.
CA8 becomes the third circuit–joining CA3 and CA9–to adopt Judge Barrett's plaintiff-friendly pleading standard from the CA7 opinion in Purdue. pic.twitter.com/dn6kosXpHT

— KC Johnson (@kcjohnson9) September 4, 2020
MORE: 8th Circuit reinstates anti-male bias lawsuit against UArk
Like The College Fix on Facebook / Follow us on Twitter