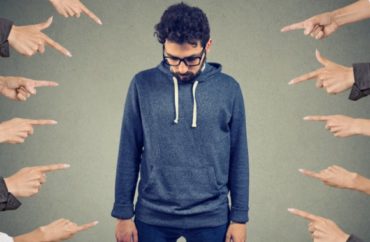 'Pattern of gender-based decisionmaking' suggests sex discrimination
A federal judge "ignored many of the allegations" that were "relevant" to an accused student's Title IX claims against Arizona State University, the 9th U.S. Circuit Court of Appeals ruled last week, reinstating his lawsuit and remanding it to the district court.
David Otto Schwake has made a "plausible inference" of sex discrimination based on an alleged "pattern of gender-based decisionmaking against male respondents in sexual misconduct disciplinary proceedings," the unanimous panel found.
ASU investigated Schwake while he was pursuing his Ph.D. His classmate and "on-again off again" hookup partner alleged in 2014 that he had once touched her breasts while she was asleep. (The factual background is similar to that in a 2016 ruling against Brandeis University for punishing a gay student who kissed his boyfriend while asleep.)
Schwake's evidence included the pressure faced by ASU while under Department of Education investigation for its mishandling of sexual misconduct complaints, according to the opinion written by Judge Milan Smith.
The student, who graduated but lost a postdoctoral position with ASU, also claimed that accused males in these cases are "invariably found guilty, regardless of the evidence or lack thereof."
MORE: Brandeis rebuked for judging student guilty for kissing sleeping boyfriend
Smith's opinion flatly said that ASU's alleged "one-sided investigation" supports Schwake's gender-bias claim. It cited comments by employees including Associate Dean of Students Ron Hicks (left), who allegedly warned Schwake that filing his own complaint would lead to "further investigations and additional disciplinary sanctions, including degree revocation."
ASU media relations declined to comment on the reversal and remand to The College Fix, citing ongoing litigation.
The 9th Circuit is the third federal appeals court to embrace the 7th Circuit's standard of refusing to employ "doctrinal tests" when assessing Title IX claims, otherwise known as the "plausible inference" standard. Brooklyn College Prof. KC Johnson, who chronicles Title IX litigation, describes it as a "plaintiff-friendly" standard.
Plausible inference was previously applied to a private university by the 3rd Circuit, going beyond the constitutional issues that only bind taxpayer-funded institutions. Judge Smith called the standard "far simpler" and more "persuasive" than others.
The 9th Circuit's criticism of the university's alleged actions is notable because it gave ASU's law school an award last year. It recognized the law school's scholarship and research in the field of "alternative dispute resolutions."
"There is," the court notes, "no heightened pleading standard for Title IX claims." Rejects ASU argument that acc'd student needed more specificity at the pleading stage given the cumulative nature of the allegations. pic.twitter.com/iDD1bXa8EF

— KC Johnson (@kcjohnson9) July 29, 2020
'Entirely plausible' that federal pressure led ASU to discriminate
Schwake argued that his text messages with the classmate not only demonstrated that the March 2014 sexual encounter was consensual, but that they maintained a "friendly and romantic relationship" in the four months between the disputed incident and her filed complaint.
However, in August of that year, the school initiated a disciplinary case against Schwake. It found him responsible for violating the Student Code, suspending him until fall 2017.
Though he appealed, Dean Hicks withdrew Schwake's graduation application before the hearing scheduled for Dec. 12. A compromise deal was struck: Schwake's suspension would be lifted but he would lose the hearing.
"Although Schwake graduated, the disciplinary case had disrupted his dissertation, interfered with his research, caused him to lose funding and employment opportunities, and damaged his personal reputation," the opinion says.
He sued in 2015, citing violations of his constitutional due process rights and Title IX, but a federal judge swiftly tossed the lawsuit. The 9th Circuit, however, recognized multiple allegations that may indicate "gender bias" against Schwake.
Appeals court reinstates anti-male bias lawsuit against Arizona State in Title IX investigation by The College Fix on Scribd
MORE: 7th Circuit rebukes Purdue for hiding evidence from accused student
The panel of judges cited a federal investigation against ASU for mishandling sexual abuse cases, which began in 2012. It was still under investigation two years later, according to a Department of Education list – around the same time Schwake received notice of a sexual misconduct complaint.
It is "'entirely plausible' that such pressure would affect how the University treated respondents in sexual misconduct disciplinary proceedings on the basis of sex," the opinion says, citing a 2nd Circuit ruling that reinstated a similar gender-bias lawsuit against Columbia University. (The feds opened yet another Title IX investigation of ASU in November, for allegedly fostering a "sexually hostile environment" in a lab.)
Also possibly indicative of bias against Schwake as a male: Prof. Thomas Seager (right) was overheard "loudly" discussing Schwake's disciplinary case with students and others, often "disclosing confidential, graphic details about the alleged sexual misconduct," the accused student alleged.
The professor even "layered criminal overtones onto" nothing more than a "preliminary finding" by the university, the appeals court said, when he allegedly told others that ASU had "convicted" Schwake and they "should immediately call the police" if they saw Schwake in the building.
Plethora of 'procedural irregularities' suggest 'atmosphere of bias'
Violation of confidentiality among other "procedural irregularities" suggests "an atmosphere of bias" during the disciplinary case, Smith's opinion says.
Dean Hicks' alleged refusal to permit Schwake to file a complaint against his accuser is also "probative of gender bias," the court continued. Citing a 6th Circuit ruling against Miami University of Ohio, Smith noted that Hicks' action "is consistent with" the student's claims that ASU treated accused males "differently" due to the "pending DOE investigation."
Finally, Judge Smith cited a litany of accusations by Schwake that suggest the university's "one-sided investigation" amounted to anti-male bias. He was never given written allegations against him, the university didn't consider "his version" of events or follow up with his witnesses, and it found him responsible without considering exculpatory evidence.
ASU also suspended Schwake without any opportunity to respond after additional violations of the Student Code were brought against him, despite promising to consider only "one accusation at a time."
The opinion concludes that "sex discrimination is a plausible explanation for the University's handling of the sexual misconduct disciplinary case against Schwake."
MORE: Purdue ignores 7th Circuit ruling against it, gets smacked down in next suit
The 7th Circuit Title IX standard adopted by the 3rd and now 9th circuits was a response to other courts that had needlessly "superimpose[d] doctrinal tests" on sex discrimination claims, in the words of Judge Amy Coney Barrett.
In the ruling against Purdue University a year ago, she said the relevant question was: "Do the alleged facts, if true, raise a plausible inference that the university discriminated against [the Plaintiff] 'on the basis of sex'?"
This is in contrast to previously articulated tests, such as "erroneous outcome" and "selective enforcement," both of which were considered by the district court when tossing Schwake's suit.
The first requires the plaintiff to "allege particular facts sufficient to cast some articulable doubt on the accuracy of the outcome of the disciplinary proceeding." The second requires a plaintiff to allege that the "severity of the penalty and/or the decision to initiate the proceeding was affected by the student's gender."
MORE: 3rd Circuit throws door open to anti-male bias lawsuits against universities
IMAGE: pathdoc/Shutterstock
Like The College Fix on Facebook / Follow us on Twitter