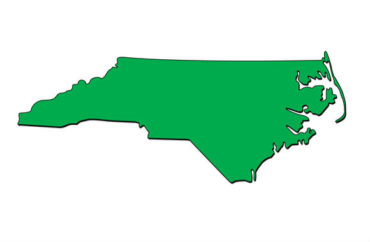 Still the nation's leader in campus free speech, somehow
North Carolina has the sixth-most bias response teams in the nation, and most of these speech-chilling cabals are at its public universities.
The University of North Carolina System's Board of Governors didn't even mention bias response teams in its recent report on free expression.
Yet the state's colleges and universities, both public and private, "have made remarkable progress in their protection of First Amendment rights on campus" in the past eight years, according to a joint report by the Foundation for Individual Rights in Education and Martin Center for Academic Renewal, a North Carolina education think tank.
The report compares the institutions against the last comprehensive review of their speech-related policies in a 2010 report.
Both use FIRE's rating system in which "red light" schools have at least one policy that clearly and substantially infringes on free speech, regardless of how it's applied. "Green light" schools don't have any, and "yellow light" schools have policies that are ambiguous enough to be abused or "restrict a more limited amount of protected expression."
While 11 institutions have improved their FIRE ratings and 3 have worsened them, the most numerous category is stagnant schools: 23 have the same rating. Eight of the 11 now enjoy a green light, in contrast to 2010 when none had a green light. The state has two more green-light schools now than it did a year ago, when FIRE last hyped the state as a beacon of campus free speech.
MORE: The best state for campus free speech is … North Carolina?
Red-light schools (17) still drastically outnumber green-light schools (8) in 2018, however. All of the red-light schools are private, meaning they are only bound by their contractual promises to protect speech, rather than constitutional obligation. The three schools with worse ratings went from yellow to red: Johnson & Wales University-Charlotte, Mars Hill University and Shaw University.
The only green-light private school is Duke University, which achieved the status two years ago after revising its bias-incident and demonstration policies. There are still more yellow-light public institutions (9) than green-light public institutions (7).
2017 was a banner year for campus free speech in the state: Not only did six of the eight green-light schools achieve the status last year, but "the sheer number of policies that the universities revised" was noteworthy, the report says. UNC-Wilmington (9) and North Carolina Central University (8) revised the most policies to earn their green lights.
The state remains "far and away the nation's leader in terms of the number of green light schools found within the state," the report says: "This fact should be a point of pride for state residents, because it speaks well about the protections for freedom of expression that students and faculty members are able to enjoy at these institutions."
One spur for the rash of green lights last year was free-speech legislation moving through the Legislature in the first half of the year, according to the report.
MORE: North Carolina imposes free-speech rules on public universities
House Bill 527 became law in July, requiring public universities to keep their policies consistent with the First Amendment, including by being open to "any invited speaker." The UNC Board of Governors – the same one that doesn't consider bias response teams a threat to speech – is also required to annually track "barriers or disruptions to free expression within the constituent institutions."
Institutions that want to improve their ratings can go beyond revising their policies to adopting "principles policy statements" in line with the University of Chicago's pioneering free-speech statement, the report says:
Moreover, this type of policy statement will be useful to university leadership when faced with a particular free speech controversy on campus, as the administration can simply point to its principled statement to explain why it cannot and will not silence expression even if it is deeply offensive or disagreeable. In this way, the university's leaders will be able to withstand criticism and accusations that they favor certain viewpoints or ideas, because— as their statement should make clear—they take the same, even-handed approach to any constitutionally protected speech, no matter who voices it and no matter who objects to it.
The report names three public institutions where faculty bodies have approved a version of the Chicago Statement but the administration has not: Winston-Salem State University, Appalachian State University and UNC-Chapel Hill.
MORE: Bias response teams not considered speech threat by UNC System
IMAGE: Creative Jen Designs/Shutterstock
Like The College Fix on Facebook / Follow us on Twitter