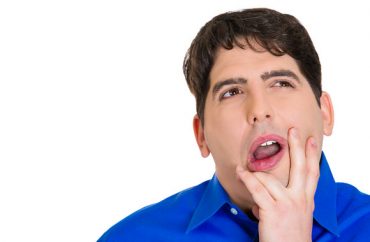 One of the first commencement controversies of the year has arisen, and it's at the University of Minnesota.
According to the Minnesota Daily, some students are cheesed that the producer of the Oscar-winning film Green Book, Jim Burke, has been invited to speak at the College of Liberal Arts' commencement. The reason for their displeasure? The movie didn't portray race issues as they wished it would have.
Burke is a UM alumnus.
UM senior Becca Mayo alleges Green Book is a "white savior film": "It allows and encourages a state of cognitive dissonance for white audiences between their perceived sense of self and racism."
Cultural Studies (of course!) instructor Brad Stiffler said the film offers "interpersonal relationships as antidotes to racism" and he claims Hollywood "simplif[ies] systemic and institutional racial problems" into a collection of "individual prejudices" that can be overcome.
"It's something that this film especially seems to fall in that trap of reducing the complexity and the seriousness of race and race relations in the U.S. to this sort of caricatured idea of 'Can these two people be friends or not?'" Stiffler said. (Hollywood never uses a microcosm of society to paint a bigger, and hopeful, picture. Insert "Hmm" emoji.)
Stiffler also was miffed Burke set his tale in the past so as to "induce feelings of progress" on the race front. Remember: Racial progress in America has been virtually zilch since the days of slavery! (Insert "eye roll" emoji.)
Film studies coordinator Graeme Stout also remarked on the film being set in the 1960s. "It's taking us back to a period in American racial history and racial conflict in the Civil Rights Movement that we kind of look back on and say, 'Oh, we've come so far,'" Stout said. "It's always about white salvation."

Stout said he was not surprised when "Green Book" won best picture. "It's a feel-good, happy film that suggests, 'Hey, racism is over in an era of [President] Donald Trump," Stout said. It checked all the boxes that the academy seems to love: it's American, historical, and carries a redemptive message, he added.
Of course! We all know how Tinseltown loves Donald Trump!
Recent graduate Kylee Mattson cited another reason why Burke was a bad choice: Another of his films, The Descendants, was set in Hawaii and — wait for it! — did not feature any native Hawaiians! Mattson hopes Burke will take notice of her diverse graduating class and "incorporate that diversity" into his future productions.
MORE: U. Minnesota advises students on how to battle the 'alt-right'
MORE: U. Minnesota apologizes for Fiesta-themed student bowling party
IMAGE: pathdoc / Shutterstock.com
Like The College Fix on Facebook / Follow us on Twitter