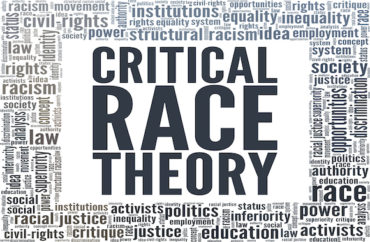 Students and professors at the University of Nebraska are speaking out against a resolution which would prohibit compelling students to study critical race theory.
U. Nebraska Regent Jim Pillen's anti-CRT resolution does not ban the teaching of the topic; as noted, it prevents the university from requiring students to study it, a point he reiterated in an email to The College Fix a week and a half ago.
But members of the NU community nevertheless view the proposal as a threat to ongoing efforts in diversity, equity and inclusion, The Daily Nebraskan reports.
For example, student regent Batool Ibrahim believes Pillen's resolution will "harm" the retention of minority students at NU. Ibrahim implied that Pillen is "uneducated," and warned of the damage ignorant people could inflict coupled with "disinformation."
"The result […] is real and real people feel it, especially Black students, especially brown students, especially indigenous students and students of color," Ibrahim said.
NU Association of Students Senator Meyri Ibrahim claimed the resolution is a "barrier" and a "block" to change. Forcing students to learn CRT, she says, can "serve as a first step" to exposing students to "differing viewpoints and lived experiences."
MORE: Critical race theory is 'Marxism reinvented,' Nebraska governor says
Both Ibrahims (the article doesn't indicate if they're related) said they have considered transferring from NU. The former said it was "hard to find a space for herself" on campus, while the latter noted she was uncomfortable discussing her political beliefs in class.
NUAS Diversity and Inclusion Co-Chair Betty Dessie said the Pillen resolution is "like an insult" to equity efforts, and she apparently also does not have an issue with mandating CRT: "We shouldn't shy away from these conversations — that's what the classroom is for even though some people may feel uncomfortable."
The Association of Students recently passed its own resolution in opposition to Pillen's. In a statement last week, NU student regents said that "as the elected voices of […] 52,000 students" the NUAS's view needs to be "at the forefront" of consideration by the Board of Regents — which means a defeat of Pillen's measure.
Jeannette Jones, who teaches history and ethnic studies, added that "some" claim Pillen's resolution mandates that race cannot be taught in relation to U.S. and world history. She invoked the premise of the 1619 Project: "It does no service to students for us to pretend that race was not at the core of the nation's foundation."
MORE: Oklahoma schools vow to defy state's anti-critical race theory law
IMAGE: Colored Lights / Shutterstock.com
Like The College Fix on Facebook / Follow us on Twitter