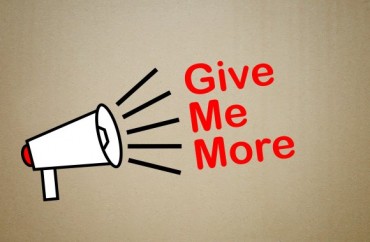 The University of Oklahoma's so-called "Black Emergency Response Team" has issued a new set of demands, apparently because the school administration didn't act quickly enough on its previous demands from last year.
As reported by The College Fix, last February student activists engaged in a hunger strike, occupied an administrative building and issued (a first set of) demands after a pair of professors had used the N-word (in context) in class.
The initial demands included the resignation of Provost Kyle Harper, mandatory diversity training, and even, at one point, a new Popeyes restaurant. The activists also complained that twenty years prior as an OU student, Harper had criticized gender studies classes.
"Given that the administration is not giving us our top demand due to bureaucratic barriers," BERT writes in its latest demand letter, "we are asking for additional demands to make up for this gap in the changes we are looking to bring from this sit-in and strike." (How does one ask for demands?)
Among them:
— A "Provost and President Advisory Board" which will provide students with more "multicultural representation and access."
— Funds for a new Center for Research on Race and Ethnicity. This (allegedly) will serve as an incentive for "diverse faculty" to come work at OU.
— More "funding and assistance for all multicultural communities." This means scholarships for "multicultural" students and the President's Office matching student government funding allocations by 15 percent.
— "Expeditious 360 reviews" of Harper, President Joseph Harroz, and their offices to be completed by faculty, staff and students "in regards to the direction of diversity and equity and the pillar of cultural belonging."
— Creation of a "Vice Provost of Institutional Equity and Excellence" position for which the Black Emergency Response Team will have a say in filling.
In September of 2019, BERT sounded the alert, so to speak, over a "blackface" photo: an OU student apparently was making fun of a previous blackface incident. Although BERT admitted it did not have all the facts before tweeting about it, it justified the tweet by noting it was "certain that [the] community is exhausted by such incidents of hate and ignorance."
MORE: As racial unrest engulfs OU, protesters demand white provost resign
MORE: Software co. pulls advertising from OU in wake of 'racist' incidents
IMAGE: dzaky murad / Shutterstock.com
Like The College Fix on Facebook / Follow us on Twitter