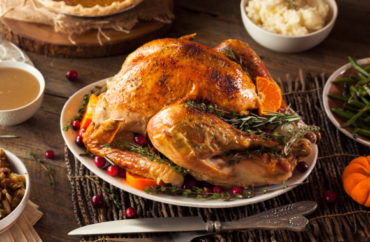 A University of Texas Native American student group held an "anti-Thanksgiving" feast last week to highlight how it is a "day of mourning" for that demographic.
According to the Native American and Indigenous Collective's Raven Price-Smith, while many Americans celebrate Thanksgiving "with festive feathers, turkey and jolly pilgrims," the holiday is "a sad one" for Indigenous Americans as it marks the era of European colonialism.
The collective operates under "the principles of native empowerment, research, transnational and intertribal unity, scholarship and community" and "seeks to create consciousness about our indigenous roots as we continue to fight for the survival of our cultures," as noted on its website.
Price-Smith claimed some at UT don't even know that Native Americans still exist in the USA. Indigenous Americans make up only a tenth of one percent of the UT student population, reports The Daily Texan, and the collective's Brianelly Flores said "Sometimes it can feel so lonely and sometimes it feels like you're the only person who is like you."
The group held the anti-Thanksgiving feast to bring attention to the tragic history of colonization of all Indigenous groups and to share the culture of various Native communities, Flores said.

"There's this one saying…'Kill the Indian, save the man,'" Price-Smith said. "That was basically the ideology of these White settlers — when they approached Native American people they wanted to kill our beliefs."

Price-Smith said she does not blame anyone for celebrating the holiday as a way to gather with friends and family, but would like the community to acknowledge and respect the history behind it.

Flores and Price-Smith encourage members of the University to learn more about the origins of Thanksgiving and its colonialism instead of relying on the Native community to educate them.
It would be remarkable that a modern college student had zero knowledge of Native Americans and their perspective on Thanksgiving. There's certainly no shortage of courses and events which highlight them. For instance, the day after the U. Texas event, Cal State University San Bernardino held a "Thanks-Taking" which sought to "expose" the U.S. "for 'Giving' nothing while 'Taking' everything."
MORE: Washington D.C. schools chancellor offers tips on 'decolonizing' your Thanksgiving
MORE: Students dressed as Indians at off-campus Thanksgiving party disciplined for 'cultural appropriation'
IMAGE: Brent Hofacker / Shutterstock.com
Like The College Fix on Facebook / Follow us on Twitter