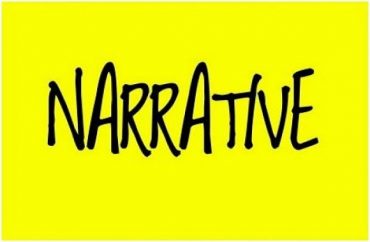 At the steps of the University of Virginia's Rotunda last Friday, a crowd of about 60 people gathered to listen to academics discuss the history of anti-Asian violence in the U.S. via an "intersectional lens."
The "teach-in" was organized by Professor Sylvia Chong who, The Cavalier Daily reports, was "visibly emotional" during her opening statement.
Much like the University of Colorado Boulder's Jennifer Ho — who said all race-based violence in the country is rooted in white supremacy and that minorities are considered "disposable object for others to abuse and misuse" — Chong said the killings of eight people in Atlanta last month "[remind] the racially marginalized that [they] are expendable, that [they] better not step out of line."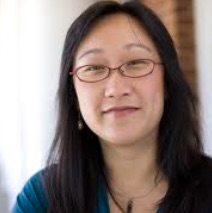 Chong (at left) added that the spread of COVID-19 "announced an open season on harrassing [sic], injuring and killing Asians."
(The Daily states all eight Atlanta victims were Asian; the actual number is six. Two of the victims were white.)
History and American Studies professor Penny von Eschen followed up by noting the U.S.'s "long arc of militarism" and alleging anti-Asian violence in the country is "being recreated every day."
Susan Fraiman of the English department brought up the concept of the "white gaze," which supposedly views Asian women as "exploitable, expendable and hyper-sexualized."
MORE: Cornell students blame white men, cops for Atlanta shooting
African-American Studies prof Kevin Gaines also echoed U. Colorado Boulder's Ho, saying "anti-Asianness and anti-Blackness […] have roots in white supremacy." He referenced the book "Iron Cages: Race and Culture in 19th-Century America" which ponders how "Black people and Asian people [were] being pitted against each other in the service of white supremicist [sic] ideologies."
Global Studies professor Helena Zeweri urged attendees to reconsider the concepts of justice and equity and challenge the tendency to look to the criminal justice system for redress. Zeweri also highlighted three things to consider once individuals acknowledge that the American criminal justice institutions are limited in the forms of freedom and justice that they offer.

"The criminal justice system poses barriers to care and additional levels of anxiety upon victims," Zeweri said. "Law enforcement serves as a gateway to other institutions that detain and deport immigrants, and that the criminal justice system does not address historical forces that make particular communities vulnerable to particular kinds of violence." …

[Donna] Gasapo — a long-time organizer, Montessori teacher and parent who works with the Defund CPD movement — uplifted the work of Pacific Islanders and Asian American women who have also worked to dismantle anti-Blackness.

Gasapo spoke about the need to "maintain and sustain" this work because the University has tentacles that run through Charlottesville — sometimes, Gasapo said, the work that is most necessary is that which "makes us the most uncomfortable."
Chong wrapped up the event by saying "You can [post] #StopAsianHate all you want, but the message you are sending with your inaction is loud and clear."
MORE: Prof: White supremacy to blame for ALL racial violence in the U.S.
IMAGES: Ron Mader / Flickr.com; UVA Arts and Sciences screencap
Like The College Fix on Facebook / Follow us on Twitter